Evaluate
Weigh the pros and cons of technologies, products and projects you are considering.
New York Life CEO extols business benefits of social media strategies
At New York Life Retirement Plan Services, having a social media strategy is proving to be a valuable business tool, explains CEO Dave Castellani, but one that is being used judiciously. The challenge for the 165-year-old retirement plan management business, which manages more than $41 billion in assets, is using social media to get real-time feedback from its clients -- without being obtrusive. View part one of this video interview to find out how Castellani relies on IT to give the company a window into the future and why he's incorporating gamification into the company's social media strategies. Watch part two of this video interview for Castellani's advice to CIOs on how to think like a CEO.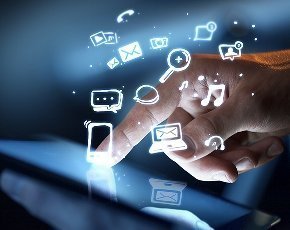 The last time we spoke, you said you were going to aggressively go after a social media strategy. Where does that stand now?
Dave Castellani: We have what I'll call a private network of social media strategies going on today with our clients. So many clients ask us what best practices exist today. How do I get information in a real-time way about what others are doing? Social media strategies just apply themselves so well to what we're doing. We haven't done so much on the participant side, because essentially what we do is manage large-scale 401(k) plans for companies in the United States. The participant side is a little bit trickier to figure out than the executive side, but we're rolling full-force on the plan's sponsor side.
How do you see your social media strategies evolving?
Castellani: So much changes so quickly. Think about it. Facebook launched in 2004, I believe --they are either close to 10 million users today or approaching 10 million users. Phenomenal growth. But the change that's occurred there also has been phenomenal.
It's remarkable how real-time feedback actually comes into our system and what we can learn. It's a tremendous value to us.

Dave Castellani,
CEO, New York Life Retirement Plan Services
We are trying to understand where social media goes next. For the participant's side of it -- the person that's actually consuming the 401(k) product -- it's just one tool, the social site. If we are present on that social site too frequently, it's a little bit of a, 'What are you doing there?' kind of thing; you're infiltrating where we don't really want you to be. Really, [what] we're trying to measure is how to provide enough advice to the site so that we can be a facilitator in a flow of information without being dominant, if you will. How do we actually take that work and apply it to the broader skill set that's going to be required in order to make good decisions?
I would say with social media, an area where you actually have to have some caution, it's really good for tribal wisdom. It's really good for the more simple discussions on what a decision ought to be. Some of the financial services decisions that we're asking employees to make for themselves are complicated. That [type of complex decision] doesn't lend itself to the sound bite, or it may not lend itself to the person who really doesn't know exactly what the right thing to do is. The challenge is, how do you actually provide information, be present, guide people, and really have an influence there, rather than dominance?
Have you realized any benefits so far from using social media? What do you hope to realize?
Castellani: We're getting tremendous benefits because, now, we're getting real-time feedback from our clients. In days past, you'd have to schedule meetings, and that's difficult. Think about how many times you call somebody and get their voicemail -- it's almost axiomatic that's going to happen. When I can respond to you in the time frame that fits me, and I can gather that information from the vendor side more quickly, [then] it's remarkable how real-time feedback actually comes into our system and what we can learn. It's a tremendous value to us.
Is IT playing a role in your social media strategy, and how exactly?
Castellani: This is where the business side has to bridge with the technology side.[Social media] is being run by the chief marketing officer in collaboration with the head of client service; they're the authors of the need. The technology people have been more on the side of implementation and management. It's not IT driving the business decision here; it's the business owners in various units driving the needs on the technology side.
Do you have any advice for IT in terms of what they may need to understand better about social media, the cloud, and mobile -- the consumerization of IT?
Castellani: I think about this in a couple of different ways. Number one is that technology changes so quickly, so the next iteration of this is going to be fascinating to watch. Staying on top of that is a really difficult thing to do. If you're actually the person who is managing the project, you probably don't have the time to dedicate yourself to what's next. The view forward is, how is this all going to morph and mutate? Because it will. That's one aspect of it -- to have somebody [such as IT] who's on the side looking at the next thing to emerge and actually playing with different concepts to get you an understanding of what's going on.
I'll tell you an example of something that really caught us by surprise in a social vein, which was gaming. We didn't think that gaming had anything to do with financial services and 401(k)Ks, but there are gamers everywhere. People are learning all about their 401(k) plans and other corporate benefits through gaming now. We've used things through the Bite Club, which is a Zynga-based product, to help different generations learn and understand their benefits through gaming. It's fascinating to me, being a boomer, because I wouldn't even think about doing something like that to see how people are actually gathering data and acting upon it.
Do you think you might use that for your own employees?
Castellani: Yes, we probably will. Actually, some of our own employees were the ones that pointed this out and said, 'You need to look at this.' We've been fooling around with gaming in other areas, and it's beneficial to us. It came very bottoms-up.
---
Image: Fotolia
View All Videos