Manage
Learn to apply best practices and optimize your operations.
Why a technology and marketing strategy alliance should be cemented
CIOs and chief marketing officers may be at odds at times, but many signs point to the need for a stronger technology and marketing strategy alliance.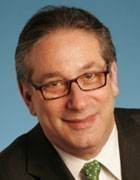 Harvey Koeppel
Enterprises increasingly rely on marketing, and the consensus is that marketing increasingly relies on information and technology.
So, why does it sometimes seem that chief marketing officers (CMOs) and CIOs live in different worlds, despite a strong technology and marketing strategy alliance being more important now than ever before?
One factor is that technology is advancing at an unprecedented pace. Such enterprise-critical resources as mobile devices, smartphones, tablets, broadband, the Internet and cloud have gone from emerging to ubiquitous in a few short years.
Here are three other factors to consider:
Information is being generated, stored, retrieved and analyzed, and is driving business development at a similarly unprecedented pace. In particular, unstructured data (images and video, for example) is exploding in volume and is delivering commensurate value to enterprise strategies. And applications increasingly are location-aware, routinely accessing the user's geospatial coordinates to customize functions and generate actionable insights.
Consumerization is fueling a fusion of business and personal devices with information that clearly is driving the reinvention of enterprises based on new, highly customer-focused and global business models. We are at an inflection point -- a place where the holy grail of "anything, anyplace, at anytime" more and more is becoming our daily reality.
According to the American Marketing Association, "Marketing is the activity, set of institutions and processes for creating, communicating, delivering and exchanging offerings that have value for customers, clients, partners and society at large."
Many IT pros are quick to denounce the marketing function as all about spin and not concerned with substance.
So, all this really does matter, more than before, in terms of why the technology and marketing strategy should be aligned. To establish a baseline, let's look at where we are. Then, when we talk about where we want to be, we have the basic elements of a roadmap -- the starting point and a few important next steps in the journey.
Marketing versus technology
Marketing has been around longer than IT -- many trace its roots to Johannes Gutenberg's invention of the printing press in 1450. Information technology as we know it today began to emerge in the 1600s. First came John Napier's 1617 invention of logarithms and his construction of a mechanical calculation device from "rods and bones." Then came Blaise Pascal's invention of the adding machine in 1642. Are we simply looking at a common case of a radically unpredictable sibling rivalry? Perhaps, but not likely -- there must be more to this story.
That said, there is a certain undeniable truth to many marketing professionals' perspective on IT as not really part of the business, slow to respond, and slow to deliver overly complex and expensive solutions. Similarly, many IT pros are quick to denounce the marketing function: It's all about spin and not concerned with substance; it's not an enterprise process like ERP or supply chain management. It sounds like we might be getting somewhere -- getting some helpful insights into the baseline from which to move forward.
Here are some facts to help frame the journey based on the IBM Global CMO Study, a recent survey of more than 1,700 CMOs spanning 19 industries and 64 countries:
71% feel unprepared to deal with the data explosion.
68% feel unprepared to deal with social media.
65% feel unprepared to deal with growth in channel and device choices.
49% report that collaboration with their C-suite partners will be a primary contributor to their future success.
Clearly, there is a big opportunity for CIOs and CMOs to increase their individual and collective value to their enterprise, their customers and stakeholders.
Here's more excellent advice from Doug Henschen on enhancing CMO-CIO relationships:
Cooperate, don't compete.
Embed full-time people into the other's team.
Develop shared goals tied to business metrics.
Get CEO sign-off on program goals and deadlines.
Air out philosophies, biases and constraints before a project begins.
Share project management dashboards.
Bottom line: Big challenges and bigger opportunities are apparent. Significantly enhanced enterprise financial performance and competitive advantage are clearly on the line. Anyone in search of the next "killer app" should look carefully at methods and tools that better align the technology and marketing strategy. There's much more on this topic to come in future writings and events. In the meantime, post a comment or drop me a note, and let's continue the conversation.
Harvey Koeppel is executive director of the Center for CIO Leadership. He was CIO and senior vice president for Citigroup's Global Consumer Group from 2004 to 2007. He also provided consulting services to CitiFinancial, Citibank and other Citi affiliates from 1986 to 2004. He can be reached at hrkoeppel@cioleadershipcenter.com.
Dig Deeper on Enterprise business intelligence software and big data