 BACKGROUND IMAGE: iSTOCK/GETTY IMAGES
Manage
Learn to apply best practices and optimize your operations.
Why CIOs need to care about mobile business apps
Internal mobile business apps are making and breaking IT departments. Be ready for the day when marketing will ask you to develop applications for iPad and Android.
Consumers have wholeheartedly embraced the idea of "apps," and, indeed, there is a mobile iPad or Android application for just about everything today. Whether an iPhone loyalist or an Android enthusiast, consumers rely on apps for entertainment, banking and the general organization of our lives. This new way of life has crossed over into the corporate world -- and CIOs need to understand how the expectation for mobile business apps is driving demand in the workplace, and how to leverage mobile technology to advance the business.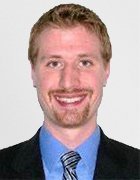 Nathan Clevenger
Challenges around mobile business application and software development, system integration, information security, application deployment and device management are very real, but the rewards can be significant for organizations that are able to successfully navigate those obstacles.
"In today's environment -- in the Age of Immediacy -- the CIO can't afford to be seen as a naysayer. If you don't find a way to work with the business, the business just might find a way to work without you. At many companies, you will hear stories of business units that went ahead and purchased technology after losing patience with the IT department," Hunter Muller writes in The Transformational CIO.
CIOs have an opportunity to drive a mobile strategy that enables and empowers the business to be more efficient and productive. By aligning IT strategy with the overall business strategy, CIOs take advantage of the disruptive change caused by mobile devices to empower workers and help create a more effective organization.
Living in a world of mobile business apps
The process of developing and defining a mobility strategy is different for every company, but an effective strategy should consist of the following core components:
The business drivers.
Hardware ownership and support.
Deployment, provisioning and management.
Application portfolio and road map.
Security standards and audit processes.
As with any disruptive technology, there are often internal conflicts among marketing, IT, operations and users regarding how to adopt the technology. IT usually ends up in the middle and is responsible for resolving these varied perspectives. While not necessarily explicitly included as part of a mobile strategy, it is important to recognize these different voices to ensure that their needs are all addressed within any mobile strategy.
In late 2010, Stephen Prentice, a Gartner Inc. fellow and vice president, wrote a Gartner CEO advisory titled "Seize the iPad Opportunity Now." But as early as 2005, he had written: "As perceptive CIOs seek to transform their rigid, legacy-ridden infrastructures into agile, efficient, service-driven delivery mechanisms, they must adopt a pragmatic approach to managing the risks of consumer IT while embracing the benefits. Otherwise, the CIOs risk being sidelined as the 'enemy' by their constituencies."
Making your own app
The relationship between marketing and IT can be the most complex -- and may require the CIO or other managers to orchestrate coordinated efforts. For most companies, marketing pushes for the first application developed -- and subsequently drops the new application support into the CIO's lap. To make matters worse, the marketing department is answering the call for a mobile business application from not only external customers and business partners, but from internal employees as well. By coordinating marketing and IT early in the strategic process, both parties can play a role in creating and defining the application, resulting in a collaborative environment where external applications driven by marketing can be leveraged for internal use without completely rewriting the application.
As a CIO, it's important to understand the need to get all parties on board with a mobile strategy. Vishal Jain, an analyst focused on mobile services at The 451 Group in New York, said that he believes technologies like the iPad are elevating user expectations of corporate IT. "Today's office of the CIO is itself a business organization, and the availability of such devices presents an opportunity to have a fresh look at systems, processes and presentation."
It's not a matter of whether or not organizations are going to embrace employee-facing mobile business apps, it's a matter of when you'll develop applications for iPad and Android. In the same way that consumerization trends brought mobile platform support into the workplace, companies must also recognize the demand from employees to develop applications for iPad and Android business use.
Nathan Clevenger has been developing mobile software for more than 12 years. He is the chief software architect at ITR Mobility LLC, a management and IT consulting firm and the author of iPad in the Enterprise: Developing and Deploying Business Applications.Let us know what you think about the story; email editor@searchcio-midmarket.com.
Dig Deeper on Small-business infrastructure and operations