Manage
Learn to apply best practices and optimize your operations.
Warning: IT chargebacks can be harmful to the IT-business relationship
If you must engage in IT chargebacks, tread carefully because they can prove harmful to the IT-business relationship. Here are some reasons why our expert is not a big fan.
I have toyed with, researched and tried out many schemes involving IT chargebacks. My attempts have ranged from project accounting to menu pricing to cost-per-use. Along the way, the most important lesson I have learned is, unless we are careful, IT chargebacks can have negative unintended consequences for the relationship between IT and the business.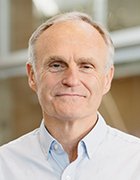 The Real Niel
Niel Nickolaisen
With that introduction, let me explain two of the reasons why I am not a big fan of IT chargebacks.
I have never been able to generate enough benefits to justify the effort, an effort that can be significant. To be precise in charging back, we need to link costs to disparate IT activities (some of which are hard to quantify). We then need some way to meter the use of IT services so we can charge their costs to those using the services. This can all be done; I am just not sure it is worth it.
Chargebacks have the potential to erode the IT-customer relationship. Our internal customers have a hard time understanding all the costs required to support applications. To deliver email services requires not only an email application, but also networks, servers, operating systems, databases, storage and backup software.
When someone launches an email, they tend to forget about all the stuff happening in the background. This leads to sticker shock when they find out how much IT is "charging" them for email services. This in turn encourages them to shop around for a better deal. Back when I honestly tried to make chargebacks work, my customers spent their time trying to opt out of my high-cost services so they could buy point solutions.
So, instead of creating value for my organization, I spent a portion of my time trying to stem the tide of "shadow IT", as each department contacted vendors, got quotes and violated our architectural standards -- then asked us to deploy and support whatever they wanted to purchase.
There are some benefits to allocating IT costs among those who use the services, however. After all, accountability is a good thing. To make it worth the effort, however, I like to simplify the process dramatically and minimize the potential damage to my customer relationships. If I am compelled to implement some chargeback method, I take the approach of dividing users into two broad categories:
• Standard users, who consume network, email, service desk, data center, database and security services.
• Business users, who employ enterprise resource planning (ERP), customer relationship management (CRM) and business intelligence (BI) systems. By default, all business users also are standard users.
Then I estimate (and I do mean estimate) the total cost of supporting our standard and business users combined. This turns out to be fairly simple to do. For business users, the total cost is the sum of our annual maintenance costs for ERP, CRM and BI, plus the costs for our Tier 2 and Tier 3 support. For standard users, the total cost is the sum of what it costs to manage and maintain our network and email system and to support the service desk.
To get a per-user cost, I divide these total estimated costs by our total number of standard and business users. Then I allocate the costs to the departments by multiplying the number of users in a department by these per-user costs. I do this in collaboration with the accounting staff and the departments so they understand my logic -- or lack thereof. This way, everyone understands how the allocation works.
I redo the allocation annually. If departments hire or fire staff during the year, I remind everyone that while they could add or slice off part of their workforce, I can't add or slice off 5% of a DBA[database administrator] or service desk technician, and so their annual allocation stand. However, as I reduce IT costs successfully, I reduce some license counts and negotiate lower network pricing and so can pass those savings on to them.
This method is hardly exact. But it does provide a reasonable estimate of who is using IT services without having to track start and stop times when someone calls the service desk. Given my reluctance to use any chargeback scheme, this is one that seems acceptable to everyone.
Niel Nickolaisen is CIO at Western Governors University in Salt Lake City. He is a frequent speaker, presenter and writer on IT's dual role enabling strategy and delivering operational excellence. Write to him at nnick@wgu.edu.