Manage
Learn to apply best practices and optimize your operations.
Virtualization's next phase: DR, BC and cloud computing
Virtualization in the midmarket is now used for mission-critical servers and services, disaster recovery and business continuity, and even cloud computing, says our CIO columnist.
In February, I wrote a column that described what many of us were doing with virtualization ("Virtualization project success factors from midmarket CIOs"). In technology half-lives, February 2009 was a long time ago, and so I figured it was time to follow up with my CIO peers to find out how far they had taken virtualization. Pretty far, it turns out.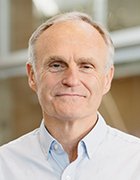 The Real Niel
Niel Nickolaisen
Many midmarket CIOs now use virtualization for mission-critical servers. We are also using it to improve availability of critical services. Some are using it to redefine disaster recovery and business continuity. And as we get comfortable with a more virtual environment, some of us are starting to think about cloud computing.
Here are the details:
Mission-critical virtualization. In February, most midmarket CIOs had been reluctant to virtualize our mission-critical servers. Oh, there were a few of the bold and the brave who had virtualized their production database and Exchange servers, but most of us had not yet taken the plunge. Well, six months later, many of us have now taken that plunge. I spoke with one CIO who has now virtualized almost his entire server farm. This includes multiple Exchange servers (supporting thousand of email accounts), his Oracle database servers and his Citrix servers.
Virtualization for availability and DR/BC. Now that we are virtualizing our mission-critical, the-business-is-at-risk-if-they-fail systems, we are using virtualization features to improve the availability of our most critical services. About 25% of the CIOs I queried reported that they were using virtualization (both server and storage) to redefine how they handle disaster recovery and business continuity (DR/BC). The following is a typical response:
"Our IT DR/BC strategy now relies on server virtualization and we are continuing to go forward with an enhanced server virtualization for our ERP environment. We use our storage management software utilities to secure data file backups and synchronize data files between our primary data center and the recovery center. We plan to advance our VMware utilization for DR/BC by deploying vSphere in Q1 of 2010."
Those who now incorporate virtualization for DR/BC have learned that they can quickly back up, replicate and restore not only data but servers as well.
Virtualization and agility. In addition to the expected benefits of virtualization (reduced server counts, reduced maintenance costs, improved server utilization and power savings, etc.), our peer CIOs sing the praises of agility they can now offer their internal customers.
For example, say accounting wants to post a very complex journal entry but wants to do so in a test or pilot mode. This will allow them to understand the ripple effects of this journal entry on all of the legal entities in the consolidated reporting ledger. Using virtualization, IT can clone the ERP production server and let accounting post the complex transaction in the cloned environment and observe the full impact. Taking this approach is much less time consuming, should there be issues with the journal entry, than reversing the complex transaction in the production system.
Cloud computing: Virtualization's logical next step? I have always been jealous of "futurists." It seems like a great job. You read a little, think a little, and prognosticate about the megatrends that will drive our future environments and decisions. So let me take a turn at it.
From a trend perspective, it seems to me that one logical outcome of virtualization is a more willing acceptance of cloud computing. We started dabbling with virtual servers and storage, liked what we saw and then expanded the use of virtualization. We now seem very comfortable with the idea of multiple, virtual servers residing on a small set of physical servers. Now that we are comfortable with this, it should matter less to us where the physical servers reside. So, why not have them reside somewhere that provides additional benefits?
For example, at my organization, we are currently very serious about moving our DR/BC into the cloud. Why have my own hot, warm or cold site when all three exist in the cloud? A few years ago, this would have been heresy. But once we made the mental transition to virtual servers, it is no longer such a wild idea.
Overall, it seems we are taking advantage of the options and alternatives that virtualization provides us to streamline and improve IT operations. And based on my informal survey, we are being creative in where and how we apply virtualization. For those of you who have not yet taken the plunge, what are you waiting for?
Niel Nickolaisen is CIO at Western Governors University in Salt Lake City. He is a frequent speaker, presenter and writer on IT's dual role enabling strategy and delivering operational excellence. Write to him at nnick@wgu.edu.
Dig Deeper on Small-business infrastructure and operations