Manage
Learn to apply best practices and optimize your operations.
Virtualization project success factors from CIOs
Virtualization projects of all kinds are on the agenda or under way for CIOs this year. Find out what the Real Niel's "network of nerds" recommends before you start your project.
When I ask my fellow CIOs to describe their most interesting and important initiatives, one topic consistently heads the list: Virtualization. It seems nearly all of us have implemented, are implementing, or are exploring virtualization. Our company is about 18 months into our virtualization project. We have virtualized servers, storage and are now toying with desktops. In the interest of finding out what others have learned from their virtualization projects and research, I sent a virtualization poll out to my "network of nerds." Based on their responses, I have learned the following: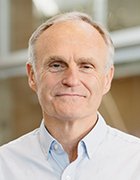 The Real Niel
Niel Nickolaisen
What to virtualize. There seems to be a general sense that we should start by virtualizing our older, less transaction-intensive applications and associated servers. Some of us have reduced our physical server counts by 50% to 60%. But many of us have not yet taken the plunge of virtualizing our heavy-duty applications like ERP and Exchange. Nor have we felt comfortable virtualizing our production database servers.
This reluctance to put our IT bread and butter in a virtual environment is not just our being gutless. Rather, we are concerned about creating the potential for a single point of failure for our most critical applications.
Of course, some decisions are easy, like virtualizing development and test environments. What used to take us days to build can now be done nearly immediately. Also, virtualization can simplify our disaster recovery and business continuity designs.
Things to consider. One attractive feature of a virtualization project is the potential costs savings. But to get the espoused savings, we have to make sure we do not replace physical server sprawl with virtual server sprawl. We need to manage our virtual assets just like we did our physical assets. Otherwise, we might not ever get to the operating system license savings we hoped to achieve. So, we need a process for adding a new virtual server. Just because adding a server is now easy does not mean we should do it.
The projected energy savings can be quite nebulous. For many of us, our utility costs are included in the lease for our buildings. In order to turn virtualization into real cost savings, we need to meter our power usage and then have a way to recalculate the power portion of our lease agreements.
Some caveats. Plan your virtualization project. You will likely need large physical servers to host your virtual, consolidated server farm. Make sure both your servers and storage have the capacity to achieve your consolidation goals. It is common for storage needs to increase when virtualizing the application and data stacks.
Make sure your network team is involved in the planning and testing of your virtual environments, as the virtualization software also creates some virtual networking functionality.
Have a regular process for reviewing your virtual server farm. With physical servers, it was easy to locate a server and ask what it was doing. Virtual servers are not nearly as obvious. We sometimes create a virtual server for a specific, time-limited activity but then forget that it is still in the virtual farm, cluttering up our virtual environments.
Desktop virtualization. After virtualizing servers and storage, some of us are implementing virtual desktops. This allows us to extend the life of our older PC and laptop equipment. One CIO has virtualized more than 100 desktops and been able to slow the replacement of older end-user equipment. She also reports that now all "problem" users are on virtual desktops so IT can proactively manage what is and is not happening on the problem users' desktops.
That all being said, I have yet to talk with a single CIO who has started but then stopped his general trend towards virtualization. Until the next great idea comes along, I am happy to say that I am on the IT forefront and generating the benefits of virtualization.
Niel Nickolaisen is CIO at Western Governors University in Salt Lake City. He is a frequent speaker, presenter and writer on IT's dual role enabling strategy and delivering operational excellence. Write to him at nnick@wgu.edu.
Dig Deeper on Small-business infrastructure and operations