Share this item with your network:
Legacy IT systems: Keep 'em or cut 'em?

Eclipse Digital - Fotolia
Get started
Bring yourself up to speed with our introductory content.
Use a diversified cloud strategy to offset provider instability
It can be tough for CIOs to get cloud providers to commit to providing long-term services. One way to ensure stability is by using a diversified cloud strategy.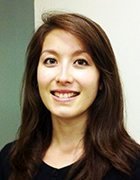 By
For CIOs who have been frustrated trying to get their cloud provider to commit to a long-term contract, attorney Rebecca Eisner, who specializes in cloud contracts, says there's a technology-driven reason for that.
"A cloud provider wants to retain flexibility because … the market keeps moving on and if you can't change your blueprint or foundation, it might leave you in a noncompetitive environment," said Eisner, a partner at Mayer Brown LLP in Chicago.
Eisner, whose office has recently been doing "lots and lots of cloud contracts," said that the providers her firm deals with want to maintain flexibility in order to change and adapt to the market and, ultimately, to survive.
"They want the right to terminate for convenience, and they want the right to change the services whenever they need to," she said.
Of course, that need for noncommitment puts CIOs and enterprises in a tough spot -- and is probably the biggest reason that keeps some Mayer Brown clients from making the leap to cloud services, Eisner said. Rather than eschew the cloud because of a provider's unwillingness to commit to terms, however, she advises clients that one way to gain stability and security is by using a diversified cloud strategy -- that is, using multiple cloud providers at once.
"You don't ever want to put all your eggs into one basket," Eisner said. Cloud providers go belly-up (think Nirvanix, the cloud data storage provider that went bankrupt in 2013); cloud startups also get acquired by a company going in a different direction from what you signed on for. It's important to have an easy escape route. A diversified cloud strategy, similar to a diversified financial portfolio, includes "multiple providers that give you multiple options so that you can hedge against some of these risks," she said.
Analyst Rick Villars, vice president for datacenter and cloud at IT and market research firm IDC, is also a proponent of spreading the risk around to mitigate the risks associated with the volatile cloud marketplace. In the infrastructure-as-a-service sector, IDC recently predicted that over the course of 2015, 75% of IaaS provider offerings will be redesigned, rebranded or phased out, Villars said.
By using a diversified cloud strategy "you are protecting yourself from any one company breaking your service," Villars said.
Diversified cloud mirrors evolution of outsourcing contracts
In addition to reducing the risk incurred by vendor instability, another benefit of a diversified cloud strategy is that a company can strategically place and optimize workloads in order to get the best business outcomes. This is what happened with IT outsourcing, Eisner said.
IT outsourcing went through a trend where, first, customers aggregated everything they could and went to one provider, basically, taking a "one-stop shop," approach, Eisner said. Many CIOs, however, realized they could get more bang for their buck -- and more innovation -- by divvying up the work. They basically said, "I want this provider to do my end user computing, and I want this provider to do my mainframe, and I want this other provider to do my server services, and I have another one that does my hosting," she said.
Villars agreed that companies will increasingly adopt this same approach with the cloud. "You're trying to basically put different data sets, different services in the optimal location for each system so that you have the best outcome at the customer endpoint," Villars said.
Go to part two of this two-part tip, The complexities of a diversified cloud strategy, to read about when this approach works and when not.
Let us know what you think about the story; email Kristen Lee, features writer, or find her on Twitter @Kristen_Lee_34.
Next Steps
CIOs are going data center-less
Tips to building a strong hybrid cloud strategy
University has a cloud-first approach to IT needs
Dig Deeper on Cloud computing for business