Manage
Learn to apply best practices and optimize your operations.
Three cloud roles CIOs can't ignore
Gartner: To fully realize cloud benefits, CIOs need to fill three cloud roles -- one for forming strategy, one for implementing strategy and one for budgeting.
Tapping into cloud computing for benefits like quickly spinning up innovative business projects and reducing IT overhead costs relies just as much on people as on technology, said Donna Scott, an analyst at market researcher Gartner.
Under the guidance of the CIO, Scott said in a recent webinar, three crucial cloud roles will help ensure that cloud computing -- in its public, private and hybrid forms -- will take hold in organizations and help drive business success.
The drawing board
The first role, she said, is played by the cloud strategy and architecture group. The team typically works in IT's architecture and strategy office and is charged with forging a cloud strategy, which lays out things like the scope of a company's cloud initiative, the business outcomes sought and a framework for determining, say, what should move to public cloud providers like Amazon Web Services and Microsoft Azure, what should go to a private cloud and what is suited for software-as-a-service applications.
But the team is responsible for more than developing a cloud strategy, Scott said. Its job is also to craft what cloud applications will look and feel like and how they will recover in case of an equipment failure or power outage -- what's known as resiliency. The team also designs "reuse," which outlines standards and management roles that developers can follow to quickly build new cloud applications.
The team doesn't get the actual cloud applications up and running, Scott said. That cloud role belongs to the delivery management team, which puts products and processes into the hands of users. But the cloud strategy group "would guide that delivery management organization as to how to onboard the applications to public or private cloud," Scott said. "Or you might pursue a hybrid where the user interface is in the public cloud and the data is in the private cloud."
Managing in the cloud
The second of the key cloud roles is new to most organizations, Scott said. It's called cloud product manager and reports to the service management office, which ensures the continuity of IT services. Many organizations have product managers, Scott said, who are responsible, say, for workplace services -- the phones, computers and processes employees need to do their jobs. Product managers have to know the market and make sure everything is operable.
Cloud product managers do the same for a company's cloud products and services.
"They determine whether to do things internally or externally, where you're competitive and where you're not," Scott said. They sort out "which services should you be using on the public cloud? Which service should you expose on the private cloud? How are you going to evolve those over time?"
Cloud product managers are also responsible for building security management into cloud services that can be monitored. So if developers make changes to an organization's database so that it's accessible to the internet and it's not supposed to be, it can be caught right then and there, Scott said.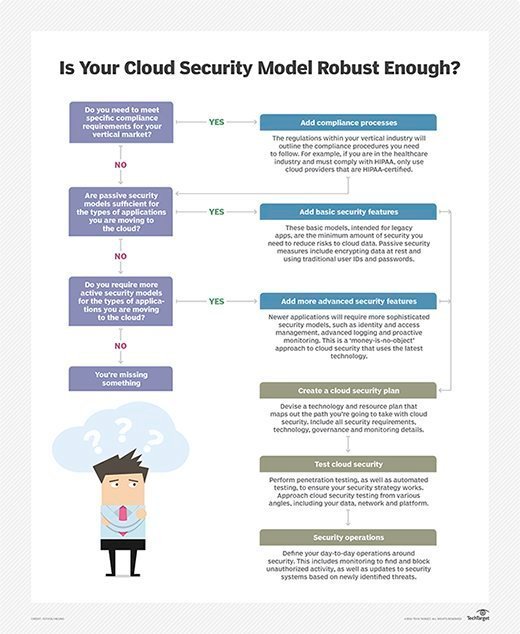 Financial guidance
The third of the cloud roles is IT finance, "a really important part of success with cloud computing," Scott said. The team works in the planning and governance office and helps cloud product managers with profit-and-loss statements, which lay out company revenues and expenses, and help them determine whether going to the public cloud versus building on private cloud capabilities would keep the company competitive.
"Or if you want to make it work internally, how you might have to redesign the infrastructure and the architecture of the private cloud to drive at lower price points," Scott said.
The IT finance office also helps optimize cloud costs, which work differently in the public and private cloud. In the private cloud, if a development team, say, lets virtual machines run when they're not in use, the company isn't spending any more money, Scott said. Forgetting to turn things off in the public cloud is a different matter.
"You might find that you have excess costs. You might find that your autoscaling rules are too aggressive," Scott said. And that's where IT finance's oversight and assistance is necessary. "Optimizing that cost is critical, both on the public and private cloud side."
Read about Gartner analyst Donna Scott's pros and cons of pursuing a multicloud strategy in this SearchCIO blog post.
Dig Deeper on Cloud computing for business