Share this item with your network:
Google Apps for Work vs. Office 365
iSTOCK/GETTY IMAGES
The pivotal role of CIOs in digital readiness: Three principles
Putting one person in charge of digital readiness won't work, says CEB's Andrew Horne, but that doesn't mean CIOs don't play a pivotal role in digital transformation.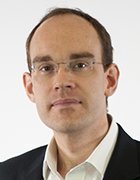 By
Across all industries, digitization is seen as a competitive necessity. In fact, 87% of senior business leaders report that it is a priority for their company.
To support digital readiness, some organizations have created dedicated digital leadership roles such as chief digital officers (CDO). But enterprise digital initiatives should be the responsibility of the entire executive leadership team, not just one individual. While CDOs may be effective in areas that benefit from being run at arms-length, such as developing new digital products, elsewhere they struggle to promote the collaboration that's essential for cross-cutting initiatives or to marshal the entire organization toward digital transformation. Embedding digitization objectives in enterprise and business unit strategies requires broad C-level involvement.
Giving responsibility for the enterprise's digital readiness to the CIO, or to any other C-suite role, falls into the same trap as recruiting a CDO. But that's not to say that CIOs don't have a huge contribution to make. CIOs should help their companies define and create frameworks to guide digital initiatives and prepare IT teams to provide support. There are three principles that leading CIOs follow to achieve these two goals.
Embed digital opportunities in business strategy
At successful digital companies, technology strategy equals business strategy. CIOs should take an active role in defining a business strategy with their C-suite peers that reflects the changes in the broader context of business today. I wrote in May about the six major changes across industries, geographies, customer types and operating models that are shaping the need for digitization. These changes include customers' growing demand for personalization, an increase in automation and reliance on data, and the acceleration of business. CIOs should use these six shifts to help their peers cut through the noise around emerging technologies and digital business models. Doing so will facilitate a strategy dialogue about the opportunities and risks of digitization for their organizations.
Build an adaptive IT-business engagement model
Transforming the collaboration model between IT and the rest of the business is critical to any digital transformation and requires direct CIO intervention. Traditional collaboration processes are typically structured around a single point of contact, such as a business relationship manager, but this setup prevents business leaders from easily accessing the IT expertise they need. Our research at CEB shows that 78% of business leaders want direct access to broader and deeper expertise in IT, so it's no surprise that CIOs are looking for ways to make IT's expertise more accessible and flexible.
The best IT-business engagement models support five activities -- evangelizing, consulting, brokering, coaching and delivering -- and shift between them based on the demands of the specific situation.
The challenge is that business leaders have varying degrees of digital ambition and ability, so the IT function must flex to accommodate everyone. This dispersion has always been true, but the gap between the most and least technically savvy is now wider than ever. The best IT-business engagement models support five activities -- evangelizing, consulting, brokering, coaching and delivering -- and shift between them based on the demands of the specific situation.
Implementing a digital engagement model increases the number of IT staff who must collaborate directly with the rest of the business. This means that CIOs need a workforce strategy that builds universal engagement competencies and technical expertise in parallel. They should work with HR to create a digital competency model that includes business outcome orientation, creativity and the ability to collaborate with business partners, emerging vendors and startups to discover new digital value propositions. It's also critical for IT staff to be able to navigate unstructured and matrixed environments and generate a holistic vision of how digital capabilities interact in the context of different business activities.
Promote enterprise digital readiness
Digitization requires organizations to have an "all hands on deck" approach. Yet many business leaders outside IT only understand the tip of the digitization iceberg -- CEB research shows that 67% of their questions on the topic relate to digital technologies, not the enterprise changes required to become a digital company.
CIOs should help their peers understand the right business metrics, incentives and funding models for digitization. They should also be an instrumental player in the effort to bring a broader and deeper level of technology expertise to all parts of the business to fuel digital readiness. CIOs can also play a key role in encouraging necessary cross-functional collaboration to:
"Fast-track" governance processes;
Map redundancies in compliance frameworks that cause delays; and
Define a data strategy and data governance responsibilities that help the organization fully exploit existing and future data assets.
The potential benefits and risks of digitization require significant enterprise changes and changes in the management, structure and impact of IT. While CIOs aren't the only ones responsible for digitization, they are positioned to play a pivotal part in readying organizations for digital readiness, as well as leading the charge within IT. CIOs that apply these principles effectively are best poised to make a significant contribution to their companies' ongoing competitiveness.
Dig Deeper on Leadership and strategic planning