Manage
Learn to apply best practices and optimize your operations.
The path to a corporate culture enlightened by business analytics
Deloitte Consulting's analytics strategy expert dishes on what it takes to make better use and sense of business analytics across the enterprise.
In this first story in a two-part series, John Lucker, a principal at Deloitte Consulting LLP and its Global Advanced Analytics Human Capital Market leader, explains how the CIO can create an analytics-aware culture to drive home the value of business analytics to individual units and the enterprise as a whole. In the second part of the series, he discusses what's behind a fact-based analytics culture versus one that's instinct-driven, and tells how to break down barriers when a new analytics strategy is introduced.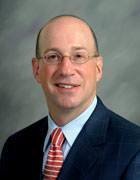 John Lucker
No longer the exclusive territory of IT professionals, business analytics is working its way through the entire enterprise. Analytics can provide hindsight, insight and foresight on critical business issues to decision makers at all levels of an organization. An analytics-aware organization is one where a salesperson on the phone with a customer knows his buying history and his propensity to buy other products; where a factory manager receives real-time efficiency reports that let him address production issues quickly; and where human resources (HR) professionals know which new-hire characteristics appropriately reflect the organization's risk-intelligence profile.
Many enterprise organizations, even those that understand the benefits of embedding business analytics into their cultural fabric, are reluctant to change the tried-and-true decision making methods they're used to. Individual groups might be embarrassed about the quality of their data or afraid of what their data might reveal. Often, they're reluctant to share their data. To achieve a culture that is analytics-aware and focused on improving business performance, it's critical that CIOs and the business as a whole address these concerns head-on and work toward the organization's shared goals. Gauging an enterprise's analytics maturity is yet another critical factor in creating an analytics-aware culture.
CIO as 'chief business analytics communicator'
One of the big challenges many organizations face in becoming analytics-aware is moving to a fact-based culture from an instinct-driven one. Decision makers have to learn to appreciate, then depend on, hard facts rather than their own intuition and "the way they've always done things." Data-backed decisions indeed can help deliver enterprise benefits, but before that can happen, the company should set expectations that a new era in decision making is being ushered in.
The CIO plays a dual role, that of chief business analytics strategist and chief analytics communicator. The enterprise's analytics strategy needs to be communicated and integrated at each level of the business. Predictive models built through analysis should be integrated into the culture and its systems to extend their value. Tying analytics to business processes can go a long way toward demonstrating their value to functional leaders. In departments from product management to HR, CIOs can show how analytics can provide insights for sound decision making:
Product management: Analytics contributes to product pricing, product profitability, portfolio optimization and product design.
Customer relationship management: Analytics improves customer segmentation, customer loyalty, profitability, churn, and customer insights and relevancy.
Operations: Analytics assists with capacity planning, demand forecasting, capital expenditure and workforce effectiveness. Risk analytics can help facilitate fraud detection, revenue accuracy, asset utilization, security and collections.
Supply chain and logistics: Analytics enhances vendor efficiency, contract compliance, vendor analysis, materials and inventory management, and manufacturing route planning.
Sales and marketing: Analytics contributes to channel management, campaign performance, upselling, cross-selling, brand sentiment analysis, and media mix.
Finance: Analytics delivers systematic, timely financial information, and facilitates advanced forecasting and proactive risk and compliance management.
HR and human capital: Analytics informs retention efforts, staffing models and recruiting effectiveness.
Many departments, managers, business functions and employees can benefit from an analytics-aware culture once it takes hold. Building awareness takes time, however, and a special fondness for data. The love of the quantitative is not something that can be faked, however. It takes leaders with a penchant for analysis to pull off an analytics culture shift. Such a shift also takes workers with the aptitude to succeed in a fact-driven culture. If an organization doesn't have those people, it will need to find and recruit them and give them incentives. In a fact-driven culture, these individuals are guided by leaders with a vision and an evangelist's passion for analytics.
Some CEOs are willing to support an analytics-aware culture, but need help. This is where the role of the CIO is crucial. Through your own talent or by bringing in outside specialists, you can communicate and demonstrate how analytics can be applied to business problems and opportunities. You are not teaching statistics in this case; you are using plain language informed by data to demonstrate the value of fact-based thinking to a CEO who might be used to older paradigms.
John Lucker, a principal at Deloitte Consulting LLP, is Deloitte's global advanced analytics human capital market leader. He has extensive experience in the creation and implementation of end-to-end advanced analytics business and technology solutions across multiple industries and specialty areas. He can be reached at JLucker@deloitte.com and on Twitter at @Johnlucker.