Manage
Learn to apply best practices and optimize your operations.
Tactics for getting the upper hand with your data network provider
Despite all the technological changes in data networks, one thing remains constant -- the absolutely lousy service from data network service providers.
I received an interesting email from someone who reads this column. In effect, she said that, from my picture, I look like a "pretty old guy." At first, my feelings were a little hurt. If 60 is the new 50, I have a long way to go before I am an "old guy." But then I took a more objective look at my photograph and realized that I look older than I actually am. I attribute this to the last 15 years I have spent managing huge, put-the-business-at-risk IT projects and turning around IT teams and departments. Somehow, someway, my IT career has made me prematurely old, prematurely gray and prematurely fat.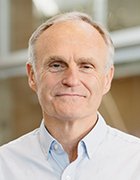 The Real Niel
Niel Nickolaisen
I place a large portion of the blame on data networks. I have seen the transition from company networks dedicated to transaction processing to networks whose primary function is to carry email and Internet traffic and stream video with transaction processing along for the ride. During this transition, the networking technology has changed dramatically, as have the challenges.
In the good old days, data network security was not much of an issue. The network was closed and we could manage security by managing access. Now, we need an entire set of IT tools to identify and thwart threats. We also need a very robust set of IT practices for investigating, testing and applying patches. Robust, because if we apply patches sloppily, it can be painful. A few years ago, a good friend of mine did some research that found that nearly 70% of all IT downtime was self-inflicted due to poor processes for rolling changes into production systems.
Our networking options are now much broader than in years past. Fiber has replaced copper, but we can also use cable and wireless. At one of our most remote locations, we depend on an umbrella of microwave transmitters connected to cellular aircards to provide our network and Internet connectivity. I hope I am alive the day when I can turn up a new location by simply signing into the global WiMax network.
Through all the changes, one thing remains constant -- the absolutely lousy service from data network providers. It still takes 45 to 90 days after placing on order to get service, they can't send an accurate invoice, and they can't seem to answer a simple question without having to work through a labyrinth of product and customer service managers and departments. In my quest to improve service levels, I tried every imaginable engagement model: working directly with the service providers, through consolidators and aggregators, with upstarts and with old-line companies. Along the way, I have developed a few guidelines that have helped me manage the data network service provider relationship.
First of all, and most importantly, always lower your internal customers' expectations about what they will get from the network providers. If the provider quotes a 60-day installation, tell your internal customers it will be -- if we stay on top of things, get lucky and because we are so good at what we do -- at least 90 days. If the provider promises 3 megabytes per second (MBps) performance, tell your internal customers they should expect about 1 MBps. Constant lowering of expectations is important because it is unlikely that the service providers' performance will improve.
Second, there is very little difference among the available service providers, so you want to keep the switching costs as low as possible. I avoid signing long-term contracts. I negotiate pricing based on a three-year commitment but then tell the provider that I want the three-year pricing applied to an 18-month or two-year contract. If the provider balks, I just continue the negotiations with a different provider.
Third, I include additional factors in the definition of what constitutes a service-level violation. My expanded definition includes not-to-exceed times for installations and upgrades, accuracy of invoices and not-to-exceed times for quotes (it once took me almost six weeks to get a quote for increasing the bandwidth for one of my circuits).
In parallel with this, I am constantly on the lookout for new technologies. As 3G aircards become available, we test them out. As satellite providers upgrade their service levels, we set up test installations.
In our highly internally and externally networked workplace, the actual network can be the difference between success and failure. I have become a zealot in ensuring that my providers perform to the level that leads to success.
Niel Nickolaisen is CIO at Western Governors University in Salt Lake City. He is a frequent speaker, presenter and writer on IT's dual role enabling strategy and delivering operational excellence. Write to him at nnick@wgu.edu.
Dig Deeper on Small-business infrastructure and operations