Manage
Learn to apply best practices and optimize your operations.
Solidify your VDI solution before you bring your own device
CIOs know that without a solid VDI solution in place, they'll never be able to deploy a bring-your-own-device strategy. Here's how to sell it to the CFO.
A virtual desktop infrastructure (VDI) and virtualized data centers won't save you money directly. They can, however, herald a business transformation, enabling new outreach opportunities and changing some secondary economics in the business.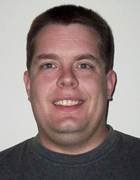 Scott Lowe
The deployment costs for a VDI almost always will be the same as or more than the costs for a traditional desktop infrastructure. How can you sell virtualized data centers to the CFO when budgets are tight and the sales team is struggling?
The opportunity for transformation
Today's burgeoning "bring your own device," or BYOD, craze is inextricably linked with VDI: "Bring your own device" is the problem and VDI is one potential solution. As more competitive and consumer-focused devices are introduced to the market, employees want to be able to use them for work, sometimes to replace staid, boring company-issued devices.
I believe that VDI and "bring your own device" are very important to one another. Here's why:
With a VDI, an organization can consider eliminating other remote access mechanisms -- such as a virtual private network (VPN) -- in favor of providing a desktop that connects to the necessary services instead. Doing away with existing mechanisms obviously requires careful analysis, but with a VDI, CIOs can take advantage of additional security protections -- such as making sure that data stays in the data center.
A virtualized data center can be accessed from practically any device. There's a VDI client for just about any device out there, whether it's a BlackBerry, iOS, Android or Windows Phone device -- and of course, for traditional desktops and laptops.
IT can provide users with an identical experience regardless of the user's device. From there, IT can move to a "connectivity only" support service. In other words, IT can support anything and everything -- but just enough to get that device on the network. IT can treat all employee devices as hostile and allow them to access the corporate network only through the network edge, even if the employee is sitting at their desk in the office.
There is no need to rip and replace the employee's PC or laptop. An employee can still use the same virtual desktop image from his traditional PC, then move seamlessly to his iPad and from there, to his iPhone.
Why is this transformative? You're providing the employee with the capability to access exactly the same desktop image anytime, anywhere. Your sales people never have to worry about forgetting a file. The organization can allow employees to telecommute and reduce operating overhead. CIOs can champion a simple reimbursement in exchange for employees using their personal smartphones. At the end of the day, CIOs have a tremendous opportunity to reduce costs and improve agility.
The economic picture for a VDI solution
Early on, companies considered VDI solutions because of their perceived potential to save tons of money. After all, by "abstracting" workloads and moving to "thin" clients, it sounded like the CIO could reach into the desktop bag and just rip out components -- saving the organization millions! Unfortunately, reality got in the way. CIOs quickly realized that the financial reality of VDI solutions wasn't exactly easy money.
How can you sell virtualized data centers to the CFO when budgets are tight?
Between what turned out to be massive initial costs -- thanks to VDI's peak performance needs, Microsoft's insane licensing provisions (the "VDI tax"), and third-party software vendors -- the economics of VDIs were tilted far to the expensive side of the equation. On top of that, users wanted an experience similar to that of a traditional desktop; that forced companies to consider taking steps that decreased the virtual-desktop-per-host-server density and spending more on endpoints sporting advanced multimedia capabilities.
That's all changing. No longer do organizations need to make huge investments to build a VDI environment that can support every single intended virtual desktop. There now are vendors on the market that sell "units of infrastructure" that can be directed to the virtual desktop effort. Of course, multimedia capabilities are improved in each successive version of VMware View and even in Windows. While this is still a consideration, the latest version of View significantly improves its WAN performance, making it friendlier to more devices.
Unfortunately, there is not much to be said on the licensing front. Microsoft still charges its VDI tax. On top of that, many third-party software vendors have decided that virtualized data centers deserve separate treatment, for additional fees. The best advice here is to work closely with your software partners and negotiate.
Someday we'll look back on this period as one of the biggest transformative periods in IT history. We're moving from "centralized and controlled across the board" to "centralized and controlled in the core" while decoupling the edge from the core. This means that users can make choices that match their working style, and organizations can have the security they need to protect the environment.
Between the potential for transformation and the ability to move to a more cost-neutral virtualized data center, CIOs should work with CFOs to refine the potential benefits and determine whether or not a VDI solution makes sense for them when they engage in a "bring your own device" strategy.
Scott Lowe is the founder and managing consultant of the 1610 Group. A former CIO, he's a frequent contributor to TechTarget, TechRepublic and other IT publications. Write to him at editor@searchcio-midmarket.com or tt@slowe.com, or follow him on Twitter @OtherScottLowe.
Dig Deeper on Small-business infrastructure and operations