Manage
Learn to apply best practices and optimize your operations.
Setting an IT management strategy: How midmarket CIOs get results
How does your company judge your performance as CIO? If your IT management strategy is not contributing to corporate objectives, you could be setting yourself up for unemployment.
The successful CIO manages for results, aligning his IT management strategy with corporate objectives. The less successful (and, unfortunately, more common) type of CIO builds out his own fiefdom with incongruent goals -- often leading to the heavy burden of overengineered processes and adversarial posturing between IT and the business.
Midmarket CIOs have a greater opportunity to take control of their IT management strategy and set their own destinies than CIOs of larger enterprises. Smaller, younger companies usually have fewer political hurdles and executive hoops to jump through.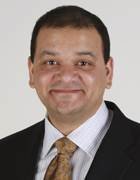 John Weathington
Start by pinpointing your company's objectives. Your midsized organization is probably big enough to start concerning itself with process and project management, yet still small enough to be aggressive in the marketplace and remain internally flexible. If this is the case, your company's primary strategic objectives should be focused around your customers -- including business development, customer loyalty and market share -- and your objectives as the CIO should be the same.
Unfortunately, I rarely see IT management strategy formulated this way. Instinctively, CIOs take on a shared services ideology and start measuring their contributions by how well they can service the needs of their companies by centralizing architecture, processes and resources. This idea is then supported by the remaining executive team, and the business marches merrily along.
While it sounds like a good plan on paper, this strategy will eventually create a dissonance between IT and the business as your company grows. You force an uncomfortable wedge between IT and rest of the company when you compromise your company's strategic objectives with your own overzealous emphasis on centralized architecture.
I'm not suggesting that you ignore the benefits of centralizing resources, but it should be a supporting goal, not a primary goal.
Create the ideal IT department
One of the most common issues facing CIOs of midsized companies is setting up their IT departments. In my experience, it's an issue largely because they don't have their strategic vision straight. This becomes a lot easier if you know that your ultimate goal is to support your company's strategic objectives.
For example, your company probably organizes into business units, so your IT shop should align the same way. In fact, your department should partner as tightly as possible with each business unit, becoming an integral part of its operations.
But be advised: Do not create support organizations aligned to functions. Instead, maintain separate teams for separate business units. Keep layers of leadership to a minimum, with each layer responsible for a business unit, group of business units, or a measurable dissection of a business unit.
Look for opportunities to centralize with an architecture group, but don't let this group cripple the company with constraints. Remember your primary objective and solve for it. Then optimize it by looking for opportunities to reduce redundancies.
Maintain flexibility and more IT management strategy tips
Once you're clear on your objective and organized properly, you can ensure your success with the right internal operational structure. Keep in mind that your job is to achieve an objective, not to follow a process. You might change course several times, and without internal flexibility, you will likely be a liability to your company, not an asset.
Your team must be nimble, keeping an eye fixated on the goal, but ever watchful of when you need to change course. To do this, you need three things:
Agility: You and your organization should welcome change, not resist it. Anticipate change and be ready for it and initiate change when the current course isn't taking you where you want to go.


Communication: You must be in a position to receive and react to feedback from your business units. To do this, keep honest communication lines with your business partners open and find a way to quickly deploy small, functional solutions when necessary.


Change management: Change wreaks havoc when you break something that was working before or you take a risk on an idea that doesn't work out and you've burned your bridge to get back. Don't expose your team to these risks. Put strong change management policies in place so that you can always fall back to a previous position.
Keep in mind that your performance as a CIO can make a direct contribution to the success of your company, so seize the opportunity and revisit your IT management strategy today.
John Weathington is president and CEO of Excellent Management Systems Inc., a San Francisco-based management consultancy. Write to him at editor@searchcio-midmarket.com.