Share this item with your network: BACKGROUND IMAGE: iSTOCK/GETTY IMAGES
Tried and true Agile project management methodologies

iSTOCK/GETTY IMAGES
Manage
Learn to apply best practices and optimize your operations.
Services-oriented architecture helps CIO spur business growth
A CIO uses services-oriented architecture and agile project management to reposition his company for growth and modernize IT and business processes.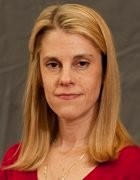 By
SearchCIO-Midmarket.com recently spoke with Neal Kaderabek, CIO and executive director of Hallmark Services Corp. (HSC), about his company's IT business transformation project. Kaderabek positioned HSC for growth by re-engineering business processes and replacing dated IT systems through a services-oriented architecture strategy and agile project management methodology. HSC administers the health insurance policies of more than 1.4 million members and is a division of Health Care Services Corp. (HCSC).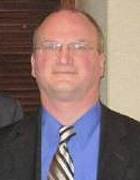 Neal Kadarabek
Can you share what was happening in the market HSC serves that made the leadership decide it was time to rebuild the company's IT infrastructure?
Neal Kaderabek: There were three main drivers for this change, the first being a strategy of positioning, making ourselves ready for the future. We believed that without this modernization that we embarked on here at Hallmark, that we would not be as agile, or as flexible as we needed to be in a health care reform marketplace. So as part of that positioning, is we expect our membership to double in size from our current state, by 2014.
So we recognized that the past of just using human resource brute force was not going to allow us to be competitive, hence the modernization for the positioning. The second piece was cost effectiveness. With health care reform, there are price and government mandates that are put in place that are requiring the heath care insurance carriers to be very lean and mean when it comes to administrative expense. Our focus now is trying to make sure we have as much automation in place, and customer self-service in place to drive down costs. The third is basically what every organization is trying to do, which is protect their brand and reputation. We want to be able to sustain the very strong reputation that HCSC has, which is a representative of Blue Cross Blue Shield of Illinois, Texas, New Mexico and Oklahoma and make sure their great reputations stay intact up to and through health care reform.
For this project, I understand that you decided to go with a services-oriented architecture. Why was that the right approach to this?
Kaderabek: Cost effectiveness and positioning. With the new services approach that we're using, it enables us to reuse business logic for both internal- and external-facing business applications and the reuse reduces the length of time it takes us to build applications and system, as well as reduce the complexity we have in the systems. Also modifying applications quickly to meet the business demand is also very beneficial for not only cost effectiveness, but quick time to market as well. Today, with this new modernization, we change services once and the change is available across the enterprise. Previously, we had duplicated business logic in numerous, disparate systems. So we've eliminated repetitive business logic and that repetitive business logic, I know that sounds redundant, but that certainly added tons of complexity and increased the chance of human error that we had here at Hallmark. To drive the point home to my IT and business colleagues, I humorously say, 'With services we can be consistently right or consistently wrong, but at least we can say we're consistent.'
Then … positioning for the future is our second key reason for this modernization using a services architecture. In the realm of health care reform, [insurance] carriers that are able to adapt quickly to pre- and post-health care reform regulations will likely prosper in this market. Services that we built allow us to make changes much faster than we've ever been able to in past. So today we are far more agile than we've ever been here at Hallmark.
Can you give me an example of how services were reused across HSC and your parent company?
Kaderabek: One that comes to mind is our quoting service that we created that is used for internal and external applications. Externally, insurance agents and potential customers use the same quoting service and single source of data as our internal customer service representatives and our internal sales agents use. Hence, the information is consistent, regardless of which channel is using the service and using the data. Another service we use is "get member" service. This service is used by our internal customer service user interface, as well as by our correspondence generation system [member customers under 65, versus over 65 years of age] and our agent portal. Those are just two of many that we've put in place today.
You're tackling quite a few areas at once: replacing legacy systems, changing business processes, health care reform, redesigning the company's Web presence. How did you decide where to start?
Kaderabek: We didn't start with one. We started with a couple. The first thing we started with was our online sales channel, and we started with that effort just because we were very motivated to increase our membership pool. By increasing our membership pool, we were able to provide more members to the health care provider network, and the more members we provide to the health care provider network, the lower discounts we are able to negotiate on behalf of our members, which thereby pushes down insurance rates. That was our motivation 1A. Our 1B was we recognized that our disaster recovery capability was woefully short due to the high volume of paper we pushed around this organization. So we put in an electronic document management and workflow system so that we could make sure all inbound information, regardless if it was paper [or] electronic, is backed up to tape and stored off-site, so in the event of a disaster we could recover. Those were the two areas that we started first, and of course with the services approach we took many of the services that we created for workflow, as well as our online sales channel, [and reused them] on many other applications.
You had mentioned agile earlier, and I know you didn't follow the "agile religion," as you called it, when we spoke a little while back. Can you talk about the agile approach that you did use, and why it was needed?
Kaderabek: I'm a strong believer in success breeds success, and the agile practices that we use break up the project into very, very small parts, parts that can be delivered in some cases in two weeks, at most in eight weeks. Using the agile practices, we're able to have small victories, which boost the confidence of the project team that indeed what we say we're going to do, we do. The agile approach, we also use it because it's very effective when it's being used externally. So, for example, insurance agents are using our applications, and we like to roll out the enhancements to our insurance agents with an agile approach, so that they can get comfortable with just parts and pieces, which make it less disruptive in their own business office. Plus it allows the agents then to give us feedback on much smaller components so that we can go ahead and make those changes very quickly. A lot of times, their feedback that they share with us at its very initial stages, would require us to make some fundamental architecture changes, and you'd want to make those fundamental architecture changes much earlier in the project rather than waiting later in the project, or even, heaven forbid, post project. That's why we prefer the agile approach, versus the waterfall approach.
Let us know what you think about the story; email Christina Torode, News Director.
Dig Deeper on Small-business IT strategy