Manage
Learn to apply best practices and optimize your operations.
Outsourced management could save your strategic initiatives
Should outsiders ever manage your team? In some cases, outsourced management might be the best decision a CIO ever makes.
Knowing best practices for managing outsourcing providers can bring significant results to your strategic plan. But what about outsourced management?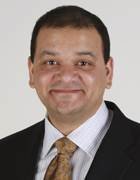 John Weathington
Is it a good idea to have consultants actually managing your staff, even if it's only temporarily? Employing a management consultancy isn't like hiring a typical technology contractor. If you need an expert to help with the latest new technology you've adopted, or if your team needs help in the short term, it might be business as usual for you. However, before you hire a management consultant to manage internal resources, there are a few things you should consider.
First, make sure your outsourcing contracts are project-based and have exit strategies. Although a management consultancy is certainly capable of managing your internal resources, it shouldn't be positioned in an actual management role. Putting any outsider into an operational role is generally a bad idea, but it's an especially risky practice with a manager.
Aside from flirting with Internal Revenue Service rules, you'll quickly become dependent on an outsourced management resource that shouldn't be permanent. And this isn't good for either you or the consultant. It's far better to assign the position to a full-time internal manager and have the consultant work with the new manager and team. In this way, team members can report to your internal manager but the consultant can still add value.
If you haven't located a resource for your position yet and need immediate coverage, you could be tempted to use a management consultancy to bridge the gap. It's far better, however, if you -- or an appropriate designee -- play an acting role, with the consultant assisting the acting manager, at least until the permanent manager fills the role.
Outsourced management as strategic specialist
A critical or strategic implementation is one of the few places where an outsourced management consultant should lead internal talent. It makes sense to bring in experts when the stakes are high or the environment is difficult, because managing consultants have better processes and methods for making sure you get results. Another appropriate time to hire a strategic implementation specialist is when you've already hired a consulting firm to formulate a strategy and you'll soon be mobilizing the strategy in the organization. In either case, it's not unusual for the management consultant to manage the resources and activities for the duration of the implementation.
In this situation, it's very important that the consultant's power and authority are very clear to everyone, not just to the project team. The resources on the project will obviously have direct reporting relationships with other managers. As with any project, you run the risk of confusing the team if directions conflict -- for instance, the project manager says one thing, and the resource manager says something else. In conflicts like this, your resources will tend to favor their resource manager, and that leaves the consultant in a difficult situation. Prevent this problem by giving your outsourced management power of attorney over the project -- and make sure everyone is crystal-clear that what the consultant says, goes.
Let the management consultant manage
When a management consultant does have temporary power and authority over employees, don't interfere with his style and methods of exercising it. I don't understand when clients hire me to implement a strategy, then tell me how the implementation should be done. Process consultants are hired for their -- well, processes. So, it's antithetical to your strategy to override their methods. How power and authority are managed -- like any other method a consultant brings to the organization -- should be left to the consultant.
It's an obvious tactic for employees to circumvent the management consultant's directives by going over them (to you or your boss) or around them (to their direct-line manager). Don't allow this. In the same vein, don't override the consultant's decisions. Once the consultant's authority is compromised, it is very difficult the reinstate the team's respect.
Outsourced management is an underutilized weapon in the CIO's arsenal. Using a management consultancy improperly, however, is even worse than an empty spot in your leadership team. Instead of hiring a management consultant as a surrogate manager, consider him for your most important or difficult projects. As you survey your portfolio of projects that are critical to your strategy, which one keeps you up at night? Hire an expert, assign your best resources and let the consultant do what he does best. You might get the best night's sleep you've had in a long time.
John Weathington is president and CEO of Excellent Management Systems Inc., a San Francisco-based management consultancy. Write to him at editor@searchcio-midmarket.com.