Share this item with your network:
Google Apps for Work vs. Office 365

vege - Fotolia
Mulling cloud email services? Ask two questions first
Before moving productivity software to the cloud, think about what you might lose -- and what you might gain, says Gartner's Guy Creese.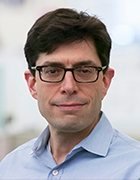 By
CIOs considering a move from on-premises email and other productivity software, like word processing and messaging, to cloud email services, such as Microsoft Office 365 or Google Apps for Work, would do well to ask themselves two questions, said Guy Creese, an analyst at market research outfit Gartner. First, what features will you lose with a move to the cloud?
Exchange Online, for example, Microsoft's online version of its messaging platform that can be bundled with Office 365, and the on-premises Exchange Server are virtually identical, Creese said.
"If you read the fine print, they aren't -- but no one really cares what the differences are," he said.
Skype for Business Online is a different case, having a lot less functionality than Skype for Business Server 2015. "If you don't do your due diligence, you'll be in for a rude awakening," Creese said.
A move to Google Apps for Work is, for the most part, good-bye to the Microsoft Office suite, something the finance department might sorely miss, even with Google's Excel alternative, Sheets. "If your CFO has 15 years of macros in his or her pocket, they won't be able to use them in Google Apps."
The second question CIOs should ask when evaluating cloud email services is what features will you gain in the cloud? Creese said people didn't think about it much before the last year or two, "because cloud always had a feature deficit compared to on premises. But now that's no longer true."
Take Office 365 Groups. It's a souped-up, online version of distribution lists, an Exchange Server collaboration tool that lets users send emails or invitations to a bevy of addresses all at once. But they work only in Exchange, Creese said. Groups lets users invite co-workers to work on a project using 365's email program, schedule meetings in the calendar and have video chats using Skype. Microsoft has further plans for Groups: weaving it throughout all Office 365 products, including the Delve app, which lets users build Facebook-like business personas and share with co-workers, and Yammer. That should come together in about a year, Creese said.
"You can buy the latest and greatest from Microsoft and run it on prem, and you'll never have that capability."
In Google's Apps for Work cloud, collaborating means users can jump on a video call in communication platform Google Hangouts while they're doing other tasks together, like editing a document. And that's a difficult thing to pull off with software that sits on physical servers.
What's important in evaluating cloud email services, and weighing answers to both questions, Creese said, is balance.
"Part of it is, make sure you don't leave too much behind -- but the other part is, you're not going to be able to now work in new and different ways and those might be quite good for you," Creese said. "And that's a good reason to look at cloud."
Which cloud productivity suite is right for your company? Read how some CIOs made their decisions in our feature story, Apps for Work vs. Office 365.
Next Steps
Choosing a provider of cloud email services
Personal email accounts in the workplace
Mixing business, pleasure with cloud email
Dig Deeper on Cloud computing for business