Manage
Learn to apply best practices and optimize your operations.
Mobile strategies directly linked to customer relationships
When it comes to building customer relationships, the time is ripe to deploy mobile strategies, according to CEO John Weathington.
Everybody loves a great mobile application. Why not improve your customer relationships by giving them what they want? Mobile offerings are ripe for the opportunistic CIO. Their relevance has transcended the Millennial generation, but they're not so ubiquitous to the point of oversaturation. As the race for market share continues, progressive midsized companies can leverage their flexibility to outrun their larger, less-agile competitors -- and win ground in the marketplace.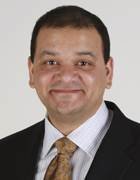 John Weathington
Companies' mobile strategies start with the future and work their way back. If you look out three to five years, my guess is that the vision of your company involves a larger customer base, more loyal customers, or both. In my work with Visa and PayPal on customer expansion, retention and loyalty, one thing became clear to me: Most strategies have underdeveloped relationship strategies. In addition to products and services, relationships (i.e. services offered to customers at no cost) need to be at least an equal consideration when a company decides how they're going to play in the competitive landscape. Innovating with mobile applications is a terrific way for companies to create breakthrough customer relationships, which is perhaps the most reliable way to increase customer retention and loyalty.
Customer engagement through mobile
Keep your customers engaged at no cost through your mobile strategies. For instance, if you build widgets for teachers, you could build a mobile application that connects your customers with other teachers who have your widget. This wouldn't be part of your customer relationship strategies -- it would be part of your product strategy for that widget. For your relationship strategy, your standalone mobile application would be unrelated to any of your widgets -- you would offer it to your customers for free.
Your mobile strategies should be built right into your company's customer relationship strategy. This way, you've ensured support from the top and built in a direct link from all projects that spawn from your mobile innovations to the corporate strategy. Just like a CIO's strategy for products and services, the customer relationship strategy must align with your driving force (e.g. product-driven or market-driven) but stand alone against the other products and services in your strategic portfolio. You should be able to retire a product or service without retiring anything developed to support your relationship strategy.
Customer relationship strategies
Mobile applications are great drivers for your relationship strategy. Because of where mobile applications are in the macro-adoption cycle, right now it's easy to make major gains in customer relationships with simple little mobile apps. In fact, at this stage in the game, I wouldn't recommend mobile applications for any other area of a company's strategy. The culture today expects mobile applications to be free (or at least close to free), and any company that tries to charge money for mobile applications is treading on thin ice. The historic market explosion of Facebook was based on this premise: Offer a free service (i.e. relationship) and you control the market.
The historic market explosion of Facebook was based on this premise: Offer a free service (i.e. relationship) and you control the market.
Mobile applications have another attractive property that distinguishes them from other relationship plays: their cultural relevance to emerging generations and their tie-in to social media. In the new millennium, your customers have an unprecedented ability to make or break a market. The astute strategist has the lever to go viral with an over-the-top mobile application.
With this in mind, your mobile application can't just be free -- it also needs to be cool. Load your mobile app with capabilities that keep you on the leading edge of mobile technology and keep your customer relationship strategies buzz-worthy. Not only will you increase your customer relationships, but also your mobile strategies will have the potential of rapidly expanding your market. What is more irresistible today than a cool, free mobile application?
Connect with the people
A final thought on mobile application innovation relates to your internal customers. Too often, I see companies strategically develop breakthrough products, services and even relationships without any regard for their internal workforce. This is obviously a mistake. Your customers are not connected to your organization; they're also connected to the people within your organization. Your employees are your best customers and, because they're the lifeblood of your company, they should be your most important customers, regardless of their function in the company. If they are genuinely passionate about your mobile application, the news will spread. And because it's free and cool, your mobile application will spread virally. All of this equates to more fans raving about your company.
For this reason, involve your entire company in the innovation and the mobile strategies that surround it. Use your mobile development as an opportunity to build excitement and unity within your company. Share the customer relationship strategy with your workforce so they are as ignited by the vision as you are. Proactively seek their advice to make the product as cool as possible. This includes beta testing with your employees regularly. There are many fortunate byproducts of this approach -- building an innovative, agile culture is one of the best.
Before long, mobile applications will lose their competitive advantage, either through saturation or obsolescence. However, for the next few years, the companies that build free, viral mobile applications will command their markets. The window of opportunity for really making an impact with mobile strategies is narrow. You either catch the wave -- or stay on the shore.
John Weathington is president and CEO of Excellent Management Systems Inc., a San Francisco-based management consultancy. Write to him at editor@searchcio-midmarket.com.
Dig Deeper on Small-business infrastructure and operations