Manage
Learn to apply best practices and optimize your operations.
Mobile innovation makes the difference for pizza chain
What do smartphones and restaurants have in common? Read about how one midmarket chain made the difference with mobile innovation.
Many midmarket companies are too big to act as nimbly as startups, yet they do not possess the same human and financial resources of their larger brethren. This can prevent CIOs from taking advantage of new opportunities -- at least, in a timely fashion. Against these constraints, how exactly does a midmarket CIO quickly innovate?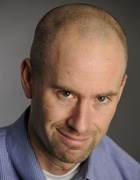 Phil Simon
Today, midmarket companies can innovate faster than ever, thanks to advancements in technology. Many have opened up to externally driven motivation, which requires an entirely different mind-set. Midmarket CIOs are learning that, more than ever, innovation is not the sole purview of large companies equipped with vast financial and human resources -- or nimble startups that can move at light speed. Today, products and services are being introduced by unexpected sources. One midsize company found the answer in mobile innovation.
Mobile innovation in 30 minutes or less
Consider Papa Gino's, the storied New England pizza chain. Individual franchises face considerable challenges as cost-conscious customers watch every dollar. For years, the company has used advanced analytics to improve its understanding of its customer base, but it wasn't enough. Since pizza joints are around every corner, how could the company reach as many customers as possible, often with location-specific deals?
Papa Gino's contracted O-Web Technologies Ltd., a Cleveland-based mobile app developer, to create a simple iPhone app to connect with at least some of its customers -- and, just as important, to let customers connect with Papa Gino's. The mobile app complements the chain's online ordering system, which has already delivered impressive results -- in the two years since it released its online ordering, Papa Gino's has seen a sales increase of 10% month to month. The company has also noted that the average online order was 23% higher than a typical call-in order.
In the span of a decade, cell phones went from being glorified beepers to mini-computers that are tied into the Web hive mind. The impact of mobility alone on midmarket companies is tough to overstate. According to a recent IBM report, 72% of the 622 CIOs who participated in "The Essential CIO Midmarket CIO Study 2011" said they plan to invest in mobility.
Mobility, the social Web, the amount of structured and unstructured information and the ability to find needles in haystacks via powerful analytics -- these trends show no sign of abating and, if anything, are intensifying.
Leading mobile innovation by example
So what can Papa Gino's teach the midmarket community? Well, a few things. First, pizza franchises have not been employing mobility experts and app developers because smartphones may make them essential. Mobility is hardly a core competency of the midmarket retail chain. Retail margins tend to be very thin, and developers with hot skills aren't cheap. Imagine if the company tried to develop a mobile app by itself? Would it have even worked? How much business would it have lost as it fumbled about? Would it even have been approved by Apple for download in the App Store?
By outsourcing the development of its mobile app, Papa Gino's was able to reach its audience faster than it could have expected by doing it internally. Papa Gino's and O-Web are hardly alone. Mobile app development firms are taking off, along with the industries they support. The days of rejecting innovations because they "weren't invented here" are coming to an end.
In the midmarket organization, what you do and how you do it now trump the detail of who did it for you. Moreover, economic conditions almost mandate a project-based approach to innovation. Who has the money to keep expensive developers on staff for what a company might need? In this landscape, agility is king.
The bottom line: There's a bright future for midmarket companies keen to embrace the unknown.
Phil Simon is a contributing writer based in Las Vegas. He consults companies on how to optimize their use of technology. Simon is the author of four books: The New Small, Why New Systems Fail, The Next Wave of Technologies: Opportunities in Chaos and the upcoming The Age of the Platform. Let us know what you think about the story; email editor@searchcio-midmarket.com.
Dig Deeper on Small-business infrastructure and operations