Manage
Learn to apply best practices and optimize your operations.
Midmarket CIOs lead the charge with cloud-based computing
When midmarket furniture company Telelok began lagging, it turned to cloud-based computing to stay agile and relevant in a tough economy.
You can forgive many CIOs for not exactly jumping on the cloud-based computing and shared service bandwagon. After all, "the cloud" only recently started moving to the right of the technology adoption lifecycle -- at least, in the enterprise world. Successful case studies were few and far between. In many cases, the perceived risks and costs exceeded the benefits. Many midmarket organizations -- and IT departments in particular -- were feeling the pain of the Great Recession. Many simply did not have the financial means to move away from tried-but-true on-premise solutions that, while clunky, usually worked well enough. Until recently, there just wasn't enough motivation for most organizations to make the jump to the cloud.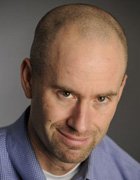 Phil Simon
And then there was the elephant in the room: familiarity. Many executives continued to build large and independent IT infrastructures because as those infrastructures became larger, the per-transaction cost would drop, according to Michael Hugos, a former CIO and a principal at the Center for Systems Innovation. While there may be some truth to this, doing it cheaper than before is hardly the same as doing it as efficiently and cheaply as possible.
The traditional IT mentality is the "classic, black, Model T, Henry Ford model of thinking," Hugos said. "It just doesn't work anymore. We know it intellectually but in our gut, we still cling to those economies of scale. We have to make that transition."
A new era for cloud-based computing
It's not 2009 anymore. The economy has improved, and the number of viable cloud options -- and case studies -- has multiplied. As a result, many midmarket companies are reconsidering their prior reluctance and embracing cloud-based shared services.
Consider the Brazilian furniture rental company Telelok. Founded in 1987, like many organizations, it initially deployed on-premise back-office applications run by its own servers. Telelok did the same with its website and e-commerce solution. In short, it was the very definition of do it yourself.
Over the years, the on-premise model served the company well -- until it didn't. As Telelok grew, it found its business increasingly constrained by IT limitations. After all, Telelok is a furniture rental company -- not a technology company. The company needed to improve its "server performance, gain scalability and operate without the physical limitations of the on-premise model," said Erika Porcaroat, Telelok's IT manager.
Ultimately, Telelok did what more and more midmarket companies are doing -- it turned to a reliable cloud provider to handle its IT and infrastructure needs. Amazon Simple Storage Service allowed Telelok to easily provide fast, secure and automated backup of key data.
Embracing shared cloud services need not be a binary. Companies can implement shared services in a phased approach, as Telelok is doing. After the server and website migration, the company began to stabilize its environment. Because it has seen dramatic increases in system performance and a massive drop in system downtime, Telelok plans to evaluate new Amazon Web Services solutions on an ongoing basis.
But don't think for a minute that AWS is the only cloud-based computing services game in town. The cloud provider world is competitive, as evinced by the Gartner Magic Quadrant. Companies like RackSpace US Inc. have grown like weeds as shared cloud services have gained momentum. RackSpace is perhaps best known for its extremely high levels of customer service. As a result, the company's customers are its chief evangelists -- and odds are, you already know someone using its products and services.
Such solutions can do everything that most midmarket IT departments do, but at a fraction of the cost. The flexible pricing of Software as a Service (SaaS) is perhaps the most significant benefit to cash-strapped CIOs who need to carefully manage their budgets while planning for unexpected upticks in usage.
"Perhaps the greatest beneficiaries of cloud-based computing and online [SaaS] applications are midsized and small companies," said Amy Wohl, a Chicago-based technology consultant. "With the cloud, they can cheaply buy compute ti me and storage without the need to maintain a large skilled staff. With SaaS, they can have access to the same applications previously reserved for companies with substantial IT resources. Any company with a well-designed website and a carefully chosen portfolio of cloud resources and SaaS applications can have a 'big' company presence in the marketplace."
With respect to cloud-based computing services, we're no longer in the first inning. No longer does a company need to spend millions on a private cloud. Rather, because of the growth of viable cloud service offerings, I suspect we'll see more and more midmarket companies move away from on-premise solutions. They will increasingly embrace the cloud for disaster recovery, backup, application hosting and more.
Phil Simon is a contributing writer based in Las Vegas. He consults companies on how to optimize their use of technology. Simon is the author of four books: The New Small, Why New Systems Fail, The Next Wave of Technologies: Opportunities in Chaos and The Age of the Platform. Let us know what you think about the story; email editor@searchcio-midmarket.com.
Dig Deeper on Small-business infrastructure and operations