Share this item with your network: BACKGROUND IMAGE: iSTOCK/GETTY IMAGES
Deploying virtual desktops

iSTOCK/GETTY IMAGES
Manage
Learn to apply best practices and optimize your operations.
Making virtual desktop infrastructure efforts pay dividends at last
Virtual desktops have enchanted IT as an extension of server and storage virtualization. But the reality often has been disappointing -- until now.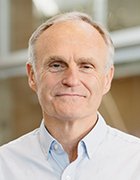 By
For years, I was enchanted by the promise of the virtual desktop infrastructure (VDI). It seemed a natural extension of server and storage virtualization that could help me slow down my PC and laptop refresh cycle.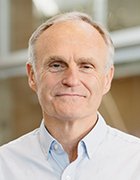 The Real Niel
Niel Nickolaisen
I saw VDI technology as a way to achieve unprecedented service levels for remote and travelling users. I imagined wiping out and recreating a salesperson's device on the fly after he'd downloaded the latest malware. And with the trend to smaller, smarter mobile devices, a VDI seemed to promise a way to support a range of traditional and nontraditional devices.
Each time I pursued my VDI infatuation, however, I was spurned. Each time I launched a VDI pilot, the technology failed me. One time, a vendor promoting its VDI product told me that in order to get the end-device performance I desired, I would have to install racks of blade servers, then allocate a blade for each end-user device. Then I would have to upgrade (by quite a bit) my storage infrastructure. The thought of having to replace my servers and storage somehow defeated one of the main reasons for a VDI -- to lower operating costs, eventually.
Vowing to never give up, I recently started another VDI pilot. This time, the driver was to allow employees to select their own devices --tablets, most likely.
Having failed at previous VDI attempts, I first did some networking and talked with someone -- who knew someone -- who had heard rumors of a VDI appliance that solved the processor density and storage problems. I tracked down the maker of this appliance and convinced the company to let us test it as part of the pilot. The appliance consists of management software and a series of solid-state drives. The solid-state drives provide incredibly high throughput and reduce the demand on data center processors and storage. In fact, when we used this appliance, we didn't have to make any changes to our data center infrastructure. In our initial test, we planned for an appliance-to-end-device ratio of 30-to-1. The appliance easily surpassed that density, and we now operate in the range of 50-to-1.
Once we figured out how to use a VDI to deliver our enterprise computing resources, we had to find a good group of volunteer pilot users. We wanted the group to include 30 power users of our business applications, and we wanted a good mix of local and remote users. As with many companies, most of our users are resistant to change, so we planned on having to do some selling to enlist a test group. Once we made the announcement that volunteers would be the "cool kids" who got to use an IT-supported tablet in exchange for being guinea pigs, the line of willing candidates snaked out my door and filled my email inbox.
We are about two months into our pilot, and it is going well -- well enough that our plan now is to move to our employee-selected device over the next year. If all goes well, laptops will be a thing of our past. And even better, now we are experimenting with sales and customer relationship management, or CRM, applications that run on our growing population of tablets. Next in our mobile application roadmap are field service and maintenance applications to improve our engineering and repair service levels and response times.
Virtual desktop lessons learned
In planning for and deploying a VDI, we have had to overcome some objections and have learned a few things.
We were concerned about how we could support the types of devices our employees would select, and puzzled about this for a while. Then someone made the blindingly simple observation that most of our employees had tablets and computers at home that they somehow were able to support themselves. Couldn't they also self-support the work devices they selected? This has become our policy: If you select your own device, you support your own device.
Another VDI consideration: If you want to move from providing email to a tablet to providing the full range of enterprise computing resources, you need to do some experiments with your infrastructure. Even with our really slick VDI appliance, performance can be throttled by network bandwidth limits and traffic spikes. Such bottlenecks might not be an issue for a tablet email user, but they will frustrate people attempting ERP transactions.
Based on the results of our pilot, it seems to us that VDI is maturing. From our perspective, now is the perfect time to experiment with VDI. That way, you can take a leadership role in delivering improved service levels at lower cost. So, have some fun, take a chance, and be prepared to fail and have to correct your course. The biggest risk is ignoring what just could be the next technology revolution.
Niel Nickolaisen is CIO at Western Governors University in Salt Lake City. He is a frequent speaker, presenter and writer on IT's dual role enabling strategy and delivering operational excellence. Write to him at nnick@wgu.edu.