Manage
Learn to apply best practices and optimize your operations.
Making sure your business software stays business-ready
Business software is the table stakes an organization needs to thrive. Here's how to assess whether your business applications are up to the task.
In today's increasingly technology- and business application-driven world, I have convinced myself that two things are true: Without quality systems and IT, a company no longer can survive and, moreover, it's quite difficult to thrive.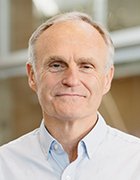 The Real Niel
Niel Nickolaisen
I saw these views confirmed last month when I spent time with two very different companies dealing with a similar problem. The two are in different markets and offer completely different products and services. Both, however, are seeing their business severely limited by their existing business software. Their current business applications are disjointed, require workarounds and have gaping holes that must be filled by manual processes and transactions.
At one of the companies, sales transactions start in one system and -- at two later points in the process -- must be transferred manually to a different system to complete the order. At the other company, manual processing is the primary activity, and business software just provides a repository for things like inventory and financial information.
Witnessing the work of these two companies reminded me how important it is to have business software that meets some baseline requirements. These baseline requirements are the table stakes that every organization should have. If they aren't present, we fall behind companies that do have quality systems and IT. If they aren't present, we can't deliver the higher-level services and information that help our organizations thrive.
What are these baseline requirements? My list includes these:
Systems that integrate transactions across an organization's major horizontal processes. These are processes such as credit to collection, procure to pay, prospect to customer to loyal customer, and product idea to launch to management. Our business software should allow us to manage these flows without requiring us to intervene manually or shift them among different systems. In other words, we need standard ERP and customer relationship management (CRM) functions as our transactional table-stakes systems.
Systems that provide a single, unified view of information about transactions. In addition to supporting horizontal process flows, the value of table-stakes systems is that they let decision makers see and understand the processes and process performance.
Systems that are efficient and portable. Sometimes major horizontal processes change. When they do, we need to be able to revise systems without incredible effort or lots of time. The best way I have found to make sure that my systems are efficient and portable is by using standardized business rules and functions -- and fighting hard to resist the natural tendency to customize such rules and functions.
Too many times in my career I have faced the following scenario: The business identifies a high-value process change. Our existing systems are so complex and disjointed that the IT effort to support the change is daunting. The business decides to make the process change outside the system. The system now fails to satisfy the integrated, single view of the transaction table stakes. Our business systems fall further behind the business; that in turn limits our ability to survive and thrive.
At the two companies where I spent time last month, we began by mapping their major transactional processes, then forcing some process standardization and simplification. We then identified some market-leading (we don't want to select a business system that will be obsolete in a few years), integrated business software. We implemented the software in a plain-vanilla way (to ensure an efficient and portable future). With their business software "table stakes" in place, each company now can focus on creating competitive advantage.
Selecting and supporting a business system are mission-critical activities. If we do them poorly, we pay the price every day. If we do them well, we put a foundation into place that will serve us for years to come. If we do them well, we have a platform we can use as our organizations evolve and adapt to changing market needs. If we do them well, our IT life gets better as we shift from firefighting to using technology to help our organizations thrive.
Niel Nickolaisen is CIO at Western Governors University in Salt Lake City. He is a frequent speaker, presenter and writer on IT's dual role enabling strategy and delivering operational excellence. Write to him at nnick@wgu.edu.
Dig Deeper on Enterprise application development, DevOps and software agility