Manage
Learn to apply best practices and optimize your operations.
Is a CEO position impossible for CIOs?
CIOs historically have had a difficult time ascending to the CEO position, but according to CEO John Weathington, it's not impossible. It's a matter of perception.
If you're like most CIOs, your chances of ascending to the CEO position are very slim. When the board is looking for a new captain, in most cases, you'll see people who hold another senior management position -- like chief operating officer or possibly CFO -- as the prime candidates. The CIO is rarely included. Today, we're going to increase your chances at making that leap to the big desk to take on the CEO position.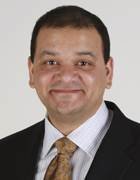 John Weathington
Your problem is perception. CIOs tend to be a little insecure, and worry that the CEO and the rest of the board don't view them as a future company leader. Most often, CIOs feel like the technical nerd who's there to make sure all the company gadgets work properly. Their feeling is probably justified: The CEO and the board might think the CIO job isn't a strategic one -- because in most cases it's not. CIOs must combat this prejudice proactively if they have any hope of climbing the corporate ladder.
It starts with how information and technology is positioned within your company's strategy. Strategy is one item on the CEOs' short list of duties. You should make sure your company's strategy has a critical information or technology component. If you're going to run the company from a senior management position, you must have this foundation. If it's done right, your company's strategy is the decision-making framework. Your CEO, board and other senior management leaders will decide what drives the company forward, and where the company finds its competitive advantage.
CIOs must be seen as an integral part of the leadership team, and a champion for innovation. If you can make that happen, you will break the classic perceptions of the CIO that greatly limit your chances of advancement. It will also give you a platform to showcase your leadership skills. Treat these strategic assignments very seriously. Demonstrate your ability to create and communicate a strong vision, your skills at accomplishing objectives through delegation, and your prowess in handling flare-ups that might derail your goals.
Other ways to promote your qualifications for the CEO position
Entering the ranks of the leadership team is your best move, but there are others. Once you break through, it will take some time for the CEO, board, and others on that team to develop trust in your abilities. Ironically, if you're exceptional at your job, that's where the board will want to keep you!
Set up your own succession plan -- start by identifying candidates within your organization who have the right potential and IT job skills, and groom them for the job. When the time is right and the CEO position is open, the board will feel more comfortable with your ascension, and you won't have to manage CEO duties while concurrently acting as CIO.
Finally, don't be shy about your career goals: Let the leadership team know you're not the typical CIO. Tell them that you are ready to take on CEO duties when they're ready to give them to you. This alone shows confidence, self-esteem and assertiveness -- all great leadership qualities.
While the odds of making the leap from CIO to the CEO position could be against you, it's well within your power to shift those odds in your favor. Start by tunneling your way into a senior management position, using your company's strategy as a conduit. Communicate your intentions clearly, and set up your own successor. Not all CIOs want to be CEO, but if you're looking for the top spot, make sure you have the right strategy to get there.
John Weathington is president and CEO of Excellent Management Systems Inc., a San Francisco-based management consultancy. Write to him at editor@searchcio-midmarket.com.