Share this item with your network: BACKGROUND IMAGE: iSTOCK/GETTY IMAGES
Disruptive technologies: Cloud services integration for the CIO

iSTOCK/GETTY IMAGES
Manage
Learn to apply best practices and optimize your operations.
Hybrid cloud management myths and integration challenges
A successful hybrid cloud management strategy means asking the right questions. Gartner analyst Chris Wolf shares the top queries CIOs need to make.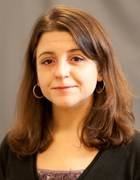 By
The benefits of cloud services are evident, but many IT leaders are opting for a hybrid cloud strategy rather than an all-out move to the public cloud to avoid a variety of public cloud challenges, such as vendor lock-in and potential outages. Still, a hybrid blend of private and public cloud services presents its own set of integration and management challenges, explains Gartner Inc. research vice president Chris Wolf. In this Q&A, Wolf talks about what CIOs need to know about hybrid cloud management, including the most important questions to ask vendors about solutions and tools, how to prepare the IT organization and major pitfalls to avoid.
Why do companies choose to go with a hybrid cloud approach?
Chris Wolf: One example our clients appreciate is what Zynga does as part of their hybrid cloud strategy. Most people are familiar with Zynga for the games they've developed for Facebook, etc. Zynga uses Amazon (public cloud) for development of their new applications, which allows them to get infrastructure projects [off the ground] very quickly and cheaply and without any capital expenses. And then they can see which of the applications or new projects is really going to take off. The ones that do, they'll re-deploy that to their own data center and go from there. We also have a lot of clients in the retail space that use public cloud for their web presence, their catalogs and a lot of static objects, and that works out well, too.
We have other clients that are at least considering right now hybrid clouds for disaster recovery . They'll use the cloud as a way to fail over resources if their primary data center goes down. Occasionally, we see it for situations where a department might have a short-term project and they just need infrastructure for three months out of the year. Sometimes it's just a perpetual thing organizations have to deal with and, rather than lay out capital for infrastructure they know they only need for a certain amount of time, they just go out to cloud for that.
What questions should CIOs be asking when considering hybrid cloud?
One of the great myths today is that there is all of this centralized hybrid cloud management happening -- for the most part it doesn't exist in terms of what folks are actually doing.

Chris Wolf,
Chris Wolf, analyst, Gartner Inc.
Wolf: An important one is: does the enterprise know if the application will be deployed directly to cloud and just stay there its entire lifecycle? Or is there a chance the application will need to be redeployed back into the enterprise data center? That's a really important consideration because, when you're just deploying something directly to cloud, you really don't care that much about the underlying infrastructure or perhaps even some of the management concerns, because you can go with what the provider offers. If there's a chance you'll want to redeploy that workload internally, then you'd prefer some commonality with your infrastructure to make it easier to do quality assurance testing and redeploy the application into your own data center.
What do CIOs need to consider in terms of hybrid cloud management tools?
Wolf: One of the great myths today is that there is all of this centralized hybrid cloud management happening -- for the most part, it doesn't exist in terms of what folks are actually doing. In nearly every case where we see a hybrid cloud environment, the customer is using separate sets of tools to manage its public and private cloud environments.
Is that because there are no good cross-platform options?
Wolf: There just truly isn't a "single pane of glass" today, that's the problem. Some tools are purpose-built to manage workloads on an Amazon public cloud, for example, and those tools do that very well. There's a lot of tools built on the backs of VMware environments and those work in VMware-related infrastructures really well. The problem is if you want to try to go in either direction, you wind up with a lot of tradeoffs or just a lack of feature support. Also, with a lot of management features, the providers, in many cases, make it very difficult for customers to use their own tools. They prefer you use the tools they offer, because that's part of their lock-in, to make it harder for a customer to leave.
But there is promise coming. There are open source cloud management frameworks like OpenStack,that, on the surface at least, are trying to provide a common framework to manage resources, both inside the data center and in the public cloud, and we have many clients interested in following that, but the range of fully implementable shipping products from OpenStack is pretty limited today.
When you mentioned lock-in, is that something customers are really aware of upfront -- that they may not be able to use their own tools?
Wolf: No, often they look at the economics first, which might be based purely on the cost of the VM. Then they start looking at their management and monitoring requirements and disaster recovery requirements, and that's when the costs start to go up. Our best advice is to try to build a modular stack where each different module is replaceable, meaning if you have one vendor or solution for virtualization, you use a different vendor for the management tier. Same thing for cloud. If you have certain cloud providers, use an independent provider for management, so that you have more flexibility to either change out the cloud provider or change out the management solution without having to incur too high of an exit cost.
What is the most important piece of homework to do on vendors?
Wolf: If the vendor is talking about OpenStack, you want to get some details about how much customization they've done to their OpenStack deployment. We often see vendors who use the OpenStack term to get customers to assume it's a truly open solution, but no vendor is just selling something completely open. They've got to have some ways to create, as the vendor would say, "value" and, as the customer would say, "lock-in." Understanding how replaceable it is is important.
With public cloud, it's also important for customers to understand their exit options. If you decide to leave, how do you get your applications or data out of the environment, and what are the associated costs? Those are things to know before signing anything, so you can plan for and understand your exit options if that need arises.
What are some of the mistakes you've seen made in hybrid cloud management and how can they be avoided?
Wolf: A big one is assuming features are universal. A customer will see a hybrid cloud management tool and it will say it supports VMware, Microsoft, Amazon and Citrix and, when the customer goes to implement the tool, that's typically when they find out that the features the vendors are advertising are not universal for every environment. Maybe 60% of the features work on VMware and 40% of the features work on Amazon, and it's not very clear in the vendor data sheet what works where. That's why we encourage our customers to do very thorough proofs of concept before committing to any particular solution.
Another big one involves integration. With management tools, you want to determine with the vendor, or even have in the RFP, requirements for integrating specific back end components. For example, if you're provisioning workloads, you may want to have direct integration with my ticketing system. Or you may want direct integration with my asset management system so when a new workload is provisioned and created, you automatically have at least an asset record of that virtual instance. If those features are not included out of the box, they're typically created as a professional service, which could cost anywhere from tens to hundreds of thousands of dollars.
Let us know what you think about the story; email Karen Goulart, Features Writer.
Dig Deeper on Cloud computing for business