Manage
Learn to apply best practices and optimize your operations.
How to drive a successful Web 2.0 technology implementation
Learn why one CIO has not been deterred from investigating Web 2.0 technologies in the business (despite the risks) by focusing on management and decision-making strategies.
A few months ago, I was talking with the CIO of a midsized steel manufacturing company about his approach to implementing Web 2.0 technologies at his company. He was adamant that his company would not and could not support the use of such things by its employees. When I pressed him for reasons why this steel company would not deploy Web 2.0, he gave me two very clear reasons: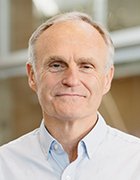 The Real Niel
Niel Nickolaisen
First, by implementing Web 2.0 technologies, his employees could either intentionally or unintentionally leak company trade secrets.
Second, if Web 2.0 technologies were permitted, large groups of employees would spend their time updating their Facebook pages and profiles rather than doing real work.
To be honest, these reasons have not deterred me from pursuing my own Web 2.0 technology implementation at my company. If I have an issue with employees sharing company intellectual property, I expect that happens whether I deploy Web 2.0 technologies or not. And if my employees are not getting work done because they spend their time on Facebook, I have a management problem, not a Web 2.0 problem. In my opinion, the rewards of Web 2.0 far outweigh the risks.
At our company, we are taking an incubation approach to Web 2.0 technology implementation. We are doing a series of pilot programs that try out Web 2.0 for both internal and external use. Our decision model for starting a pilot is something described by Andrew McAfee in his book Enterprise 2.0. This model looks like:
In general, we already have strong connections with a reasonably small set of fellow employees, customers, suppliers and partners. In our model, these are the "Strong Ties" group. It probably does not make sense for us to deploy Web 2.0 technologies inside this group, as we already have strong connections with the members of this group. However, there might be value in improving our connections and collaboration with the "Weak" ties group. And Web 2.0 tools ideas just might be the most cost-efficient way to get our "Weak" ties group to participate in community sharing of best practices and ideas. As to those in our pool of "Potential" and "None" connections, Web 2.0 tools such as Facebook and LinkedIn might be the only way to start a relationship that we can then nurture into becoming "Weak" or "Strong."
For example, we might have a tight relationship with the companies that distribute our products. However, that relationship weakens when we think about the people who buy our products from the distributors. Our salespeople call on our distributors, not the eventual customers. So, a connection with the eventual customers might help us win in the marketplace. Perhaps these people, who actually use our products, have the next best product idea or have figured out ways to creatively use our products. How, then, might we connect with these customers so they can collaborate with us? Web 2.0 technologies might be the most efficient way to collaboration .
We are using this model as we consider Web 2.0 technology pilots. Our incubator projects define someone in the "Weak," "Potential" or "None" circles. We will reach them using Web 2.0. If we don't see tangible evidence that we are making and improving these connections, we move on to the next pilot. So far, we have seen only an upside. No trade secrets have left the company, employees are still productive and we are actually reaching people, inside and outside the company, whom we previously did not reach in a meaningful way.
Niel Nickolaisen is CIO at Western Governors University in Salt Lake City. He is a frequent speaker, presenter and writer on IT's dual role enabling strategy and delivering operational excellence. Write to him at nnick@wgu.edu.
Dig Deeper on Small-business infrastructure and operations