Manage
Learn to apply best practices and optimize your operations.
How does transactional data lead to intelligent business intelligence?
You've "captured" the data. But what exactly is it that you're looking for?
I admit that I got into an IT career fairly late. I was not a member of my high school's electronics club. I never subscribed to Popular Science. I never participated in any Linux forums.
And I used to think that relational databases were the foundation of computer dating.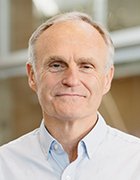 The Real Niel
Niel Nickolaisen
With that caveat out of the way, it seems to me that we (now that I consider myself of member of the club) IT types have been very successful at automating transactions and gathering loads of transactional data. We spend the bulk of our time running, revising, monitoring and, in general, supporting transactional systems and the data they generate.
With all of this data available, it makes sense that someone (usually one of those pesky business users) wants us to make the data more usable. But what constitutes usable? In my opinion, data is useful if it can be turned into knowledge, and that knowledge is useful if we can use it to make better decisions. Knowledge that does not improve decision making is trivia.
Over the years I have tried different approaches for working with the business functions to pin down what it is exactly that helps people make better decisions. I have tried report libraries, self-service reporting, dashboards, consultants and mind reading. Then, one day, it occurred to me. I could unlock the door if I asked (and got answers to) two simple questions:
"What would you like to know?"
"Knowing this, what decisions can we make?"
In practice, it is not quite this simple, but these questions start a great conversation that not only provides direction to my business intelligence designs, but also strengthens IT's relationship with the business.
For example, I recently helped a specialty retailer sort out what it wanted to know. This company had replaced its legacy business systems and was now swimming in transactional data. It had built an entire suite of custom reports but still did not have a better grasp on information. I customized my questions as follows:
What do you want to know about your customers? Your products? Your markets? Your operations? Your competitors? If you had really good information about your customers, products, markets, etc., how would that improve your decision making?
We started from this somewhat idealized point and defined some decisions the company would like to make. For example, as a retailer, it wanted to make more targeted marketing decisions. It wanted its print, radio, television and Internet ads to be more effective in getting customers to make buying decisions. We then worked backwards to sort through what the company needed to know in order to make such decisions (in other words, what did it want to know about its customers).
As a group, we decided that the company needed to know what triggered a buying decision. That led us to brainstorm a customer segmentation survey. After surveying several thousand customers, we identified four segments, each of which responded to a different sales pitch. Some customers bought what was new; others bought what was on sale.
More BI resources
Business intelligence: On-demand vs. in-house
BPM's future: Dynamic services, not pre-canned logic
With these segments in place, we then figured out ways we could capture the data that would identify these four customer types. This, in turn, back flushed, finally, into the transaction systems. What transactions did we have or did we need to identify to which segment a specific customer belonged?
We started to gather the information. The company turned the information into knowledge. This knowledge led to improved decisions about ads, store layouts, customer loyalty programs and product selection. In short, we got a more intelligent business. In parallel with that, IT looked like it was thinking beyond data. The marketing dorks and IT nerds actually found a common language and purpose.
Niel Nickolaisen is CIO at Western Governors University in Salt Lake City. He is a frequent speaker, presenter and writer on IT's dual role enabling strategy and delivering operational excellence. Write to him at [email protected].
Dig Deeper on Small-business infrastructure and operations