Manage
Learn to apply best practices and optimize your operations.
Got a social media strategy? Five social media tips for the midmarket
If you don't have a social media strategy, your choice to ignore Twitter and Facebook could be hurting you. Scott Lowe has social media tips for your plan of attack.
Social media is an inexpensive way to enhance an organization's outreach and boost sales if done right. While some organizations might limit their social media efforts to simple things like a "deal of the week" promotion designed to boost Web traffic or point people to new products, you need a more complete strategy.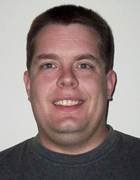 Scott Lowe
No organization should jump into social media just to jump into social media -- it would be a waste of time for some, a huge mistake for others. For example, if you're a hobbyist who builds and sells custom-made clocks in your spare time in your garage, your Facebook page or Twitter feed might get more people to look at your wares, but the increased demand could move your business from "fun" to "work."
Your social media brand matters: Know thyself
Social media is about brand-building and sales augmentation. Before you jump in, know who you are or at least have an idea. As you reach new audiences and markets, that identity needs to permeate your message and efforts in a natural way. People get enough hard-core advertising on Twitter and Facebook. While you might be doing some advertising, make it just a portion of your content so that you're maximizing your brand outreach. Know that whether you're doing it or not, you're doing social media.
Social media is an extension of what's been happening for years on Internet message boards, but in a much more connected and immediate way. Even if your company isn't using Twitter, Facebook or LinkedIn as a part of its marketing and sales strategy, you can bet that your customers are. If you ignore that, you're choosing to sit on the sidelines.
Eschew a 'command and control' social media strategy
The Internet is a bastion of democracy. It's a medium that values openness, honesty and transparency. Not every service and site lives up to these lofty ideals, but that doesn't mean that your efforts shouldn't take them into consideration. Companies use social media to augment -- and sometimes replace -- existing marketing efforts. With social media, people should be able to feel like they're gaining some insight into your organization -- how you operate and your culture -- even while you're using the medium as a marketing tool to drive sales and build awareness.
More social media resources
Want to manage social media? Don't look at IT
If you've opted for a strict command-and-control social media effort, you've lost a big part of what can make social media efforts truly successful. While it's a bit tougher to coordinate than it is to control, when your outreach recipients see and hear different voices of the company, they get a better look at what makes your organization tick. Frankly, people see through command and control, too.
I've seen one company up close that encourages all its employees to openly use Twitter. Admittedly, this is a small company with a well-established sense of itself and its identity, but it's really interesting to see tweets from people from different parts of the company and how much of what they say reflects on the company's brand. Sure, there's definitely a behind-the-scenes brand alignment happening somewhere, but when it all comes out via social media outlets, there is still a sense of individuality that I think really helps them in their business. Multiple people are seen as company "experts," which certainly doesn't hurt, either!
Respond not in defense but in support of your social media brand
No matter how good you are, at some point your company will be attacked on Twitter or Facebook.A customer who has a bad experience will send a message to his 6,500 Twitter followers indicating that your company is awful. Natural tendency would be to respond defensively, especially if the attacks are unfounded. Remember: The world is watching. Your reaction says a lot about your company and how confident you are with your brand. When someone attacks -- at least, legitimately -- don't get defensive, but find a way to make it right or turn it back into a positive.
A few weeks ago, a tech acquaintance was lamenting the fact that a customer from years and years and years ago was saying bad things about the acquaintance's company on its Facebook page. He wanted to unfriend the customer, but I recommended that he find a subject-matter expert in the company -- not a marketer, but a product person -- to respond to what had changed in the organization and why today's customers wouldn't see that kind of activity. By doing so, the organization demonstrated that it takes feedback seriously and had an opportunity to discuss its evolution over the years in a natural conversation rather than via some advertising mechanism.
If you bombard people, they'll just stop listening, so you need to make sure you keep them engaged without alienating.
I mentioned earlier that some organizations might undertake a "deal of the week" initiative as a part of social media outreach. These are great ways to build followers and boost Web traffic and sales, but do more. Come up with different types of messaging and outreach that might appeal to broader audiences and then apply those ideas regularly. If people see messaging from your company once every few months, it's forgettable. That said, don't overdo it. If you bombard people, they'll just stop listening, so you need to make sure you keep them engaged without alienating. Think balance.
Social media can be really good or it can be really bad. Companies need to understand their goals; responsibility must be shared throughout the organization; the outreach vision much reach far and wide -- and be accepted -- by those in the company; and there have to be people who are willing to coordinate everything that is said without rigidly controlling that message. With these items in place, those following your organization can get a real-world, transparent look at your organization and how it operates. People can make a decision about whether or not you're living up to your brand.
Scott Lowe is the founder and managing consultant of the 1610 Group. A former CIO, he's a frequent contributor to TechTarget, TechRepublic and other IT publications. Write to him at editor@searchcio-midmarket.com or tt@slowe.com, or follow him on Twitter @OtherScottLowe.
Dig Deeper on Small-business infrastructure and operations