Manage
Learn to apply best practices and optimize your operations.
Elegant software management solutions for the CIO
Sometimes your software management solutions are as simple as the department next door. Here's how to leverage power users for application management.
Software management is one of the biggest challenges related to device management and migration. An entire science has been built around finding application and software management solutions: Incompatibilities, conflicts, installations, delivery, license management and retirement are just a few of the issues you must master if you want to be in complete control of your desktop and mobile network.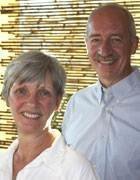 Imagine the following scenario: User A works with Computer A for one or two years. Over time, several software products -- commercial or in-house -- are deployed to the system, along with updates and service packs for each product. Then User A moves on to a new position and a different computer within your organization while a new user -- User B -- gets Computer A, but because User B has a different role, he requires different software products. Ask yourself: What does your organization do when faced with this situation? Which of these two options do you pick?
Option 1: You remove all of the obsolete software products on Computer A before you install the new products required by User B.
Option 2: You simply leave the existing products on the system and then deploy additional software on the system.
A surprising number of teams choose Option 2. That's despite the fact that doing so leaves an organization vulnerable to issues such as software overstocking, noncompliance when it comes to software licensing and additional software costs in the event of a software audit.
How can you avoid this type of situation? The answer isn't in your IT department -- your IT staff is already overworked and has too many responsibilities to manage every single software product in your network. Besides, your team members' duty is to become computer experts; you don't want a team filled with experts in every single software product in your organization.
The answer lies in your user base, in the form of application sponsors.
Application sponsors are power users proficient with specific software products in your network. Their duties are often linked to particular products. Each product in your network should have one or two application sponsors.
Application sponsors are responsible for several software management solutions:
Subject-matter expertise for the application. They are the source of information within your network for the particulars of how an application works. They should be partnered on some level with the internal help desk and user training.


Acceptance testing for application deployment packages. When a new version of the application is deployed, application sponsors are responsible for testing the automated deployment package before it's put into production.


Application monitoring and watching for new versions or patches. Application sponsors should be in close communication with the application developer -- whether they are commercial or in-house developers -- and should inform the IT department when new versions or updates are available. If a new version involves acquisition costs, then the application sponsor should prepare a business case justifying the update.


Rationalization of the application. First, the application sponsor needs to justify why the application should be in the overall software portfolio. In addition, application owners maintain vigilance to ensure that there are not several versions of the same application within the network. They are responsible for making sure that your network doesn't include several different applications which provide the same function. Finally, they continually make sure that software product is not obsolete by regularly arguing for its inclusion on your network.
Implementing application sponsors or software owners within your network is probably the single most effective strategy in software management solutions and ensures that you always remain compliant when it comes to software licensing. It also ensures that your network does not include clutter or applications that are simply not required because they aren't in use. Software asset management is a difficult task, but it becomes much more manageable when you extend this responsibility beyond the IT department.
Danielle and Nelson Ruest are IT experts focused on virtualization, continuous service availability and infrastructure optimization. They have written multiple books, including Virtualization: A Beginner's Guide for McGraw-Hill Osborne, and MCTS Self-Paced Training Kit (Exam 70-652): Configuring Windows Server Virtualization with Hyper-V for Microsoft Press. Contact them at infos@reso-net.com or editor@searchcio-midmarket.com.
Dig Deeper on Small-business infrastructure and operations