Manage
Learn to apply best practices and optimize your operations.
Cloud computing is the source of innovation and agility
Cloud computing is about more than just cost savings and efficiencies; it's also the source of innovation and agility.
This is the fourth in a series of business technology strategy columns by Faisal Hoque, CEO of BTM Corp. In this column, he discusses how cloud computing offers more than efficiency and cost savings, and instead is the source of innovation and agility.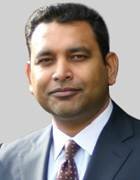 Faisal Hoque
It's nearly impossible to pick up a technology magazine or sit through a strategy meeting without encountering a reference to what some consider the next and greatest wave in enterprise computing: the cloud.
Cloudis a fitting term for something that's shrouded in mystery and hard to grasp. We're not helped by the plethora of buzzwords that seem to accompany this concept: grid, utility, service-oriented architecture (SOA), service management, Software as a Service, Platform as a Service and so on.
It's easy to get lost in the wonders of the technology and the lofty promises of the new age it will usher in, but we must stay anchored: This ultimately is a matter of business, not technology. And as such, its usefulness must be assessed in the context of the enterprise as a whole. New ways of thinking are required. Investment decisions and the measurement of success will not be about individual technologies or projects or even about the IT department itself, because the cloud is about the whole organization.
Read the rest of this article here: Keeping Your Feet on the Ground While Your Business Heads to the Cloud
Let us know what you think about the story; email editor@searchcio.com. For enterprise IT news and updates throughout the week, follow us on Twitter @enterprisecio.