Manage
Learn to apply best practices and optimize your operations.
Change management process: Put the brakes on bad behavior
Learn ways to put a stop to behaviors that disrupt the change management process, and to apply IT know-how to business process management.
In the second part of our interview, IT services strategy expert Derek Lonsdale talks about ways CIOs can learn to curtail disruptions to the change management process. Lonsdale, CIO adviser in the Cambridge, Mass., office of London-based PA Consulting Group Ltd., also explains why CIOs need to apply their change management skills beyond IT. In the first part of the interview, he discussed how CIOs and their change management process teams can recognize and avoid roadblocks to change.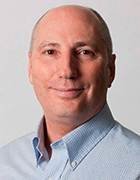 Derek Lonsdale
SearchCIO.com: What are some other ways that a CIO can speed up the change management process to keep pace with business demands?
Lonsdale: I worked for a large energy company with a 130,000-person staff. They had four advisory boards, one global and three regional. For an organization that size, you'd think it wouldn't work, but because they filtered what went to the advisory board in the first place, it did work. Standard changes didn't go to the board. And when changes did go to the board, all the approvals, all of the admin process, had been done before the advisory board met.
Too often, advisory boards waste a lot of time asking questions like, "Do you have the right approvals?" "Have they said yes?" A lot of the steps that should have been done before it got to the advisory board don't get done, and it makes the meeting very ineffective.
How do you make sure that everyone is on the same page in terms of the rules for change management?
For every process we design, we come up with a process principle. These tend to be the things about the process that may not be included in the ITIL [IT Infrastructure Library] instruction. It's a way of "socializing" the important things within a process with all of IT so they know what is important. It's the unwritten rules, such as, "Nothing goes to the advisory board unless it's been approved;" "Who should be on the advisory board;" "What is a change" and "What is a service request."
If you don't have the right measures in place, people aren't going to change their behaviors.
Here's an example of a process change principle: A pharmaceutical company we worked with had a lot of problems because there were numerous changes being implemented as emergency changes. What we found was that a lot of the emergency changes were due to poor project management.
Typically, a project manager will have his plan and understand when servers need to be requested and built and put into the data center. This wasn't happening so well, so the project managers were reacting at the last minute, requesting an emergency change for this server to go in place to meet project requirements.
How did you address that?
We set the parameter for emergency changes -- in this case, that only an outage can be considered an emergency change. If you didn't have an outage, you had to wait in line with the rest of the normal changes. They didn't like it, but the IT managers told them that they should be making normal changes as a matter of course, so get on with it.
How are CIOs being expected to measure their change management process delivery?
This is very important because if you don't have the right measures in place, people aren't going to change their behaviors. The incidents that are raised because of a poorly implemented change are a great example of how to measure performance -- as is the number of emergency changes going to the advisory board.
How do you get IT to view change management as a continuous improvement process?
Continuous improvement should be ingrained in the change management process team. They are the ones that should be driving that and looking at the reports for failed changes and emergency changes and asking, for example, "Why are we getting an increase in outages caused by Oracles databases?" and putting a team in place to fix that.
Is IT being asked to become involved more with business process management, as opposed to just IT process change management?
They are facilitating it. The process framework that IT has in place is for service management in general, and it can be used in business service management. I don't see many CIOs being proactive in that; I see them being more reactive. They are the ones being asked, "How can you help us do this?" When asked, IT has a lot of suggestions, but they still tend to be more focused on managing IT rather than managing services.
Do you think that will change over time?
That is starting to change as this concept of services rather than technology is already starting to get a foothold. Some of the larger organizations are looking at things like corporate business services and global business services, which are shared services on a much bigger scale. It's not just IT, but it's having a single, accountable owner who looks after IT, finance, HR [human resources] and procurement -- the things that can be shared on a much larger scale.
How can the CIO lend his or her skills to running corporate business services?
With a service catalog. IT is really good at defining its services and costing those services. HR, finance and procurement are not so good at that. It can really help in that area. In the pharmaceutical arena, this is where this is really happening. It's the right way forward, and it's the CIO who tends to be the one who heads up that new corporate business function.
Let us know what you think about the story; email Christina Torode, News Director.