Share this item with your network: BACKGROUND IMAGE: iSTOCK/GETTY IMAGES
How CIOs can take control over data storage virtualization

iSTOCK/GETTY IMAGES
Manage
Learn to apply best practices and optimize your operations.
CIOs must keep slow enterprise virtualization rolling along
Once a bleeding-edge technology, virtualization is finding its way slowly into all corners of modern organizations. CIOs must keep the drumbeat going.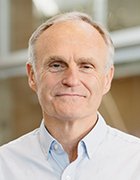 By
Every couple of years, I conduct a bit of personal research on the state of virtualization. Four years ago, most of us had virtualized our non-mission-critical systems and services, while just a few of us had virtualized such things as our production database servers and our email systems. Two years ago, most of us had virtualized most of our mission-critical services, and a few were piloting things like virtual desktops.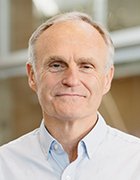 The Real Niel
Niel Nickolaisen
Early this month, I conducted my newest virtualization survey and found that the "rolling" nature of our virtualization continues. By rolling, I mean that what was bleeding-edge a couple of years ago is now squarely in the mainstream.
Two years ago, desktop virtualization was new and somewhat experimental. Now, many of us have virtual desktop infrastructure (VDI) pilots under way. Still others have figured out VDI completely. We also are shifting from on-premises virtualization to cloud services.
Finally, we are extending virtualization to create more on-demand development and testing environments that mimic our entire production environments. Here's what CIOs need to know about the most compelling virtual systems in the enterprise.
Desktop virtualization
IT leaders have to determine whether they should implement a working VDI. Given the dramatic trend to using tablets and smartphones in the enterprise, most CIOs at least should get a working pilot into place. They won't last too long if their technology departments are in the business of saying "No" while everyone around them has become part of the tablet generation.
In my own VDI projects, I have learned one critical lesson: VDI requires shifting the burden of processing from PCs or laptops to somewhere else. Such a shift often creates bottlenecks in the network or at the point of data I/O where the processing now takes place. In my case, we used wide-area-network acceleration to reduce the network bottleneck and a solid-state VDI appliance to eliminate the data center I/O constraint. This allowed us to deliver a virtual desktop to about 80% of our employees.
Cloud management
Once CIOs virtualized their servers and storage, they felt familiar and comfortable with virtual computing. That set the stage for them to extend virtual computing to someone else's servers and storage. Some have started with shifting "elastic" loads to the cloud. This is the beginning of another one of those virtualization "rolls." Two years from now, I expect many CIOs will be using the elastic nature of the cloud, while a smaller group will have shifted some of their normal production loads to the cloud.
Development and test environments
At least two things are colliding that require on-demand development and test environments that mimic the production environment exactly: servers, storage, network devices, integration points with internal and external systems, and so forth. Those two things are market dynamics and the increasing acceptance of Agile methods for software development and implementation. The short cycle times needed now require that we get development and testing right the first time. Virtualizing our servers and storage helps, but it doesn't get us all the way to a replica of our entire production environment.
In addition, as Agile methods become the norm, we have multiple project teams that all need their own pseudo production environment. In this area, I get the sense that we are one of those on the bleeding edge. We are trying both software and an appliance to mimic production. Admittedly, we are sorting through some implementation issues. One is that the tools are nascent. Another is that these production replicas have to be managed carefully. Because they are actual copies of the real production environment, naming conventions are critical lest someone unwittingly unleash an untested change into the real production environment.
In summary, I think virtualization is one of greatest tools ever created to make our lives better and to improve the service levels we provide our internal and external customers. I expect that two years from now, we will be looking for the next great use for virtualization -- mind reading, perhaps?
Niel Nickolaisen is CIO at Western Governors University in Salt Lake City. He is a frequent speaker, presenter and writer on IT's dual role enabling strategy and delivering operational excellence. Write to him at nnick@wgu.edu.
Dig Deeper on Enterprise systems management