Share this item with your network: BACKGROUND IMAGE: iSTOCK/GETTY IMAGES
Smart process applications rev up business agility

iSTOCK/GETTY IMAGES
News
Stay informed about the latest enterprise technology news and product updates.
CIO advice on showing value of social media and collaboration initiatives
Two top CIOs give their quick takes on proving up the value of social media and collaboration tools.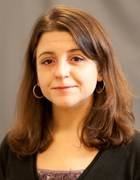 By
When it comes to demonstrating the value of IT to the business, some projects are easy to justify. But try quantifying the value of social media and collaboration tools and it can be difficult to show a return on investment -- especially if by ROI one means dollars and cents.
The question of how best to make the case for social media and collaboration-related spending was raised during a discussion at this year's MIT Sloan CIO Symposium. Two top CIOs, Michael Relich of Guess Inc. and Broadcom Corp. CIO Bill Miller shared examples of how they go about making the case.
The value of social collaboration tools as talent magnet
Demonstrating the value of social media and collaboration tools takes creativity, Broadcom's Bill Miller said.
His business case for investing in these modes of communication was shaped by the workforce Broadcom needs to attract. The Irvine, Calif.-based chip maker is looking for the best, brightest and most creative of the world's newly minted engineers. Part of what attracts those types, according to Miller, is the quality of the work environment -- with quality including the ability to collaborate and network with their workplace peers.
"They come out of the best universities, they've got tremendous social networks and resources, and they expect that to translate into their workforce environment," Miller said.
For example, for companies located in a competitive area like California's Silicon Valley, those prospective employees you'd love to have could -- and do -- choose the employer next door if the work environment is more conducive to their particular creative flow. Making the case that attracting the best possible workforce depends on having the right social media and collaboration tools is an ROI that business executives can understand, Miller said.
But saying it doesn't make it so. Miller stressed that CIOs need to track how their company is doing against its goal of attracting -- and retaining -- top talent, and then have the data to show that social media and collaboration tools play into that track record.
"You get feedback, you interview those students, those new employees as they come in and you incorporate that feedback into how you're doing with your recruiting," Miller said. "It's imprecise, but it is a way of getting that information and seeing what's working."
The value of social media networking as free publicity
As a CIO in the retail industry, Michael Relich looks at social media and doesn't see the potential headache some CIOs do. To him, it looks a lot like free advertising.
Back in the days when print advertising prevailed as the top way to convey a retail message, plenty of money was spent on things like glossy spreads in magazines, said Relich, who has spent his entire IT career in retail. Moreover, the money flowed out the door despite limited ways to measure if any of that investment was posting a return. It was crucial for brand promotion of course -- you had to be where eyes were looking -- but it often couldn't precisely be accounted for in terms of the bottom line, Relich said. And yet, the business still spent on advertising.
"Being there" is just as important with social media, Relich said. Except, of course, the "there" has changed. It's especially true for Guess Inc., a company whose demographics skew to the early 20s set. It's tough to measure the positive impact, but standing on the sidelines is not an option, Relich said. "If we didn't do social media, we just wouldn't be relevant."
And while measuring the positive effects of social media may be tough, it's not impossible, and it's easier than evaluating the usefulness of print advertising, he said. There is a stream of information coming back from social media that can be analyzed. "You can see how many impressions you get; you can see how many people click through your website and how many convert."
Relich is tight-lipped about the details, but he's also evaluating possible opportunities related to Facebook. The social media behemoth, he noted, is the world's largest database of individual preferences and "likes," and it's all self-maintaining.
Anyone who starts a CRM (customer relationship management) or loyalty program has to "entice people and give them goodies to get them to share a little bit of information, and it's all temporal," Relich said. If you want to update that information, that means doling out more incentives. But in Facebook, customers do it for you.
"If you could actually match that with your purchase behavior, the microsegmentation possibilities are enormous," Relich said. "There are privacy issues, but using Facebook to connect and trying to tie it to transactions and using Facebook as the CRM database could have tremendous amounts of ROI."
Let us know what you think about the story; email Karen Goulart, senior features writer.
Dig Deeper on Enterprise collaboration strategy