Manage
Learn to apply best practices and optimize your operations.
Business analytics: Creating one version of the truth
Deloitte's analytics strategy expert shares ways CIOs can identify and break down business analytics barriers and avoid quick data fixes and detours.
In this second story in a two-part series, John Lucker, a principal at Deloitte Consulting LLP and its Global Advanced Analytics Human Capital Market leader, discusses what's behind a fact-based analytics culture versus one that's instinct driven, and tells how to break down barriers when a analytics strategy is . In the part, Lucker explained how the CIO can create an analytics-aware culture to drive home the value of business analytics to individual units and the enterprise as a whole.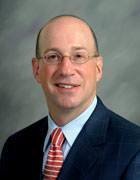 John Lucker
Recent years' events -- economic stressors, financial scandals, security threats, competitive advances, and compliance and regulatory mandates -- make moving to a fact-based business analytics culture a wise business decision. Although CIOs alone can't make all the changes necessary to create an analytics-aware culture, they can tip the "awareness scale" in the business' favor by heeding the following five recommendations:
1. Manage and govern data to make sure there's only a single view of the business analytics truth. Multiple spreadsheets can be full of errors. The inverse is also true: Organizations that centralize data and resources to facilitate proper data governance and management can achieve a consistent view of the truth about the business. In addition, through master data management, or MDM, companies can extend that view all the way down the data "food chain."
A single view of the truth allows functional areas to share information more readily and make fact-based decisions that improve performance. To achieve consistency in data definitions, standards and reporting, only one group should manage data collection, analysis and sharing.
2. Give leadership the information it needs to believe in business analytics. Executive support is one of the most important factors in creating an analytics-aware business. To break down silos, motivate the workforce, and communicate the vision and direction of the company, leadership has to understand and believe in the value of business analytics.
It could take an intervention to get rid of old and inconsistent approaches before they cause more trouble, but it's worth the upset.
Business leaders should speak in one voice and lead by example. As the CIO, if you aren't sufficiently versed in analytic theories and quantitative methods, now is the time to educate yourself or consult with outside specialists. Encourage your C-suite colleagues, from the CEO to the chief marketing officer, to show the organization that they are making decisions based on input from specific data sources. Showing the connection between analytics and the company's goals and metrics helps the business avoid the pitfalls of doing "analytics for the sake of analytics."
Patience and persistence are imperative. This new approach to decision making will take hold eventually, and it then can be . If decisions are reviewed for the analytic methods used to make them, as well as for their results, analytics itself can be used to measure the adoption and use of analytics across the organization. In this way, so-called "difference-makers" also can be identified. Another way to solidify this way of thinking is to tie incentives and compensation to fact-based decisions and their results.
3. Employ change-management strategies. In every company there's some level of organizational inertia: Employees resist change. Cognitive biases -- "We've always done it this way" -- make it difficult to ways of working, even if analytics promises to ease burdens and streamline processes.
No matter what type of change management is deployed, it's critical to train employees about the company's expectations. A comprehensive communications and training can go a long way toward making a analytics initiative meaningful to diverse functional areas and turn organizational inertia into real transformation.
Change management strategies should encompass people as well as processes and technology. Implementing the right technology and application infrastructure is an important piece of the change management effort, and aligning technology, systems and data is critical. Nevertheless, it's just as important as implementing and aligning a technology to have the right people using it. Educating front-line people helps facilitate meaningful change.
4. Avoid quick data fixes. Businesses without sufficient automated information management and analytic tools often make do with manual processes and fragmented solutions, working outside existing enterprise systems. There might be pockets of analytics innovation; but more often, myriads of spreadsheets and workarounds are the norm.
Instead of quick fixes and detours, practice "proactive obsolescence." It could take an intervention to get rid of old and inconsistent approaches before they cause more trouble, but it's worth the upset. One way to make sure outdated processes and tools are virtually eliminated is to adopt a no-tolerance stance and forbid their use after they're phased out.
5. Celebrate critical thinking. Successful analytics-based cultures reward critical thinking. Moving from gut-based to fact-based decisions means celebrating critical thought and analysis in everyday enterprise life. Those who test, evaluate and measure should be rewarded based on the effectiveness of their approach and their decisions. To embed this way of thinking, the soundness of employee decision making should be tied to performance evaluations and compensation.
Breaking down the barriers to an analytics strategy
Change can uncertainty and anxiety, especially if it involves replacing familiar processes with ones. Barriers and roadblocks are likely to occur early in a company's analytics journey, and should be dealt with swiftly but sensitively. People will follow orders, but portraying analytics as the sensible approach will be more palatable to those who will benefit from its output than portraying it as the newest decree from on high. Here are some common obstacles and possible solutions:
Office politics and lack of objectivity: Turf battles are common whenever technology is involved, old processes are replaced or new ways of working are implemented. Some companies encounter battles over where the analytics effort should start, while others face skepticism and resistance across every department.

Communication, and training sessions can go a long way toward making a analytics initiative palatable to diverse functional business areas. Further, internal struggles are common when companies expand their analytics programs. Nevertheless, strong leaders who are willing to model this way of operating can assuage most concerns.

Workers invested in the current state of the workplace: Some businesses find that specific functional areas are invested in the status quo. Instead of seeing analytics as an opportunity for improvement and progression -- in essence, a career maker -- some view analytics as a threat to their job security -- a career disruptor. In addition, some organizations aren't experienced problem solvers and see such activity as a necessary evil, not as an opportunity to break ground and achieve insights.

Replacing this status quo mind-set requires that leadership deliver a compelling picture of the organization's future state and each contributor's place in that design -- as well as a roadmap to get there. In addition, rewarding and compensating employees for their adopting and supporting analytics-informed decision making can help the company move to the desired culture.

Poor data quality being used as an excuse: In some businesses, data quality has been an issue for so long that it has become a ready excuse. On occasion, certain business functions hesitate to share data because they are afraid of what it might reveal.

The best response to this situation is to shine the light of day on data inconsistencies without assigning blame, then to work toward solutions. When department heads see how analytics can ease the decision making process, they become readier to make the shift from protective to proactive.

Organizational silos: One common barrier to a company adopting business analytics is the fear that the "facts" delivered through analytics aren't reliable. An enterprisewide culture of data and analytic insights should replace the mind-set that views data as "ours" and "theirs," which was fueled by the siloed approach of the past.

One way to do this is to develop a certification system that defines selected reports and findings as "official." This can help reluctant business functions move out of their comfort and come to value a single view of the truth. Just as data and systems must centralize, so must core values, beliefs and incentives. The entire enterprise should "walk the talk."
John Lucker, a principal with Deloitte Consulting LLP, is Deloitte's global advanced analytics human capital market leader. He has extensive experience in the and implementation of end-to-end advanced analytics business and technology solutions across multiple industries and specialty areas. He can be reached at JLucker@deloitte.com and on Twitter at @Johnlucker.
Dig Deeper on Enterprise business intelligence software and big data