Share this item with your network: BACKGROUND IMAGE: iSTOCK/GETTY IMAGES
The new infonomics reality: Determining the value of data

iSTOCK/GETTY IMAGES
Get started
Bring yourself up to speed with our introductory content.
Advice for small business owners on whether to build a mobile app
Building a mobile app can give small business owners a competitive edge, but it's not for everyone. Christine Parizo explains why.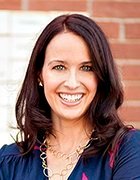 By
In 2012, Boulder, Colo.-based 8z Real Estate saw desktop searches for real estate listings plateauing and wanted to catch potential buyers on the go. The 26-employee company with 90 Realtors in Colorado and Northern California knew it needed a unique app that did more than regurgitate listings. People in the hunt for property need mapping capabilities and GPS. But this unique mobile app proved easier to envision than to execute. After six months of attempting an in-house development, 8z Real Estate hired a third-party developer to create what is now known as HomeSpotter.
The result? Since HomeSpotter launched in July 2013 in the iTunes and Google Play stores, the mobile app has been downloaded by more than 5,000 users, nearly 1,000 of them active users, according to Lane Hornung, the company's founder.
For 8z Real Estate, the decision to develop a mobile app was spot on. Today, about 15% of all listing traffic comes from mobile, but not for long, according to Staci Striegnitzk, marketing associate at 8z Real Estate. That number is expected to climb to 50% in the next few years because of the near-ubiquitous use of mobile devices and the nature of buying real estate. People driving or walking through a neighborhood and seeing a "For Sale" sign, for example, don't want to wait until they get home to know the details.
Unique app vs. mobile-responsive website
Still, smart as it was for 8z Real Estate to jump on the mobile app trend, building a mobile app may not be the right customer strategy for all small business owners. Some small businesses may want to consider foregoing mobile app development entirely in favor of a redesigned, mobile-responsive website.
That was the case for New York-based SkillBridge Inc., an online marketplace that connects freelance consultants with organizations that need their help. Stephen Morse, head of marketing and communications at SkillBridge, said the startup, founded in May 2013, had considered building a mobile app for consultants and companies to find each other, but ultimately decided to optimize its website for mobile access.
SkillBridge vetoed a mobile app after evaluating whether or not its potential users, mostly high-end freelancers with MBAs and hiring managers interested in them, would be likely to download an app that wouldn't necessarily be used very often.
"It's not a news site -- something they need to check multiple times a day," Morse said. "It's easier to have a mobile-responsive site so they can get the data they need." Data security and designing for different mobile operating systems were also concerns.
Jeffrey Hammond, vice president and principal analyst at Cambridge, Mass.-based analyst firm Forrester Research Inc., said the decision made sense. Content-based websites and e-commerce sites are often ideal for being reborn as mobile-responsive sites, Hammond said. "In those sorts of situations, you're not entering a lot of data and don't expect the data to be resident on the device if there is not a network connection."
The strategy of a mobile-responsive website works well for a company whose customers are going to the site in order to read something. SkillBridge's rapidly changing content was another good reason to choose a responsive site. Getting approval in app stores can be a headache, according to Hammond, and content that doesn't change much is better suited to mobile apps because of this.
For SkillBridge, having a mobile-responsive site has reduced the bounce rate from mobile devices, Morse said. Previously, 50% of users left SkillBridge's site when accessing it through a mobile device; that rate has dropped to 30%.
Tips for developing a mobile app
For small business owners who have decided to forge ahead with building a mobile app, 8z Real Estate has some pointers.
Knowing exactly what to do is trial and error along the way…. We still have plenty of learning and work to do since [HomeSpotter] is a new app.

Staci Striegnitzkmarketing associate, 8z Real Estate
Consider outsourcing:
Don't underestimate the difficulty of DIY when it comes to mobile apps, advises 8z Real Estate's Striegnitzk -- especially if your goal is a unique mobile app that will entice users. As noted, the company's in-house team started to develop the HomeSpotter app in 2012. By January 2013, with four months already poured into development and an estimated six months more before a first version could be launched, the company decided to outsource. "We needed something to reach users out and about right away," Striegnitzk said.
Speed wasn't the only reason for using an outside app developer. Not only could a third-party developer create a unique app faster, the first release also would be more stable. "Having a turnkey product made sense, rather than a 1.0 version that may have some bugs and hadn't been perfected," she said.
Make it a unique app and make it useful:
To entice smartphone users to add another app to their devices, 8z Real Estate knew that mapping would have to take priority. For "home buyers, who are often out searching for real estate on their phones, excellent mapping capabilities from the app were essential from the start," owner Hornung said.
HomeSpotter uses the smartphone's own GPS to provide users with listings near their location by pulling in MLS IDX feeds, including price and square footage of the house, explained Striegnitzk. "It's the unique selling point of the app," she said. In 8z Real Estate's markets, having that location-based listing capability is extremely important, since inventory tends to be low, she added.
More tips on mobile app development for small business owners
Separate mobile app analytics from website analytics:
Popular as the HomeSpotter app is, 8z Real Estate hasn't been able to pin down definitive statistics on usage and conversion, as the inquiries through the mobile app are lumped together with website inquiries and phone inquiries.
8z Real Estate noted that it converts at a higher level than most real estate websites. The average conversion rate is less than 1%, but 8z Real Estate's site converts at 20%, according to Striegnitzk. The company hopes to run analytics after a year to learn what the total volume is from the mobile app. Right now, 8z Real Estate is still working on its marketing plan to be at the top of search results in app stores.
"Knowing exactly what to do is trial and error along the way…. We still have plenty of learning and work to do since [HomeSpotter] is a new app," she said.
Bottom line from our experts?
Small businesses considering commissioning a mobile app need to evaluate whether its target customers are likely to download an app, as well as whether the app will be unique enough to be worthy of downloading. In cases where the user would simply be accessing information, a mobile-optimized website may be better received than an app.
Christine Parizo is a freelance writer specializing in business and technology. Contact her at christine@christineparizo.com.
Dig Deeper on Small-business infrastructure and operations