Manage
Learn to apply best practices and optimize your operations.
A two-headed approach to green IT for midmarket CIOs
The decision to go green isn't a no-brainer for midmarket CIOs -- unless you can compromise with this two-sided approach.
It used to be that we IT types could stand on the sidelines of conversations on the environment and corporate social responsibility (CSR). Let those with a passion for one side or the other harangue each other, so long as you leave us alone to do our jobs.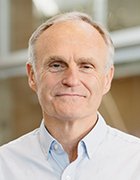 The Real Niel
Niel Nickolaisen
Historically, such conversations have had little to do with IT. The environment and CSR have not had much effect on how we select and implement new software, upgrade networks, improve data security or comply with the Sarbanes-Oxley and Health Insurance Portability and Accountability acts.
But now, with concerns about greenhouse gasses (our servers consume lots of power, which then require even more power to cool the heat generated by the servers) and toxic waste (who knows what can leach from the equipment we throw away) we are now seen as part of the problem -- and, possibly, the solution.
Personally, I am not sure where I stand on the topic of green IT and CSR. Part of me tends towards the view of economist Milton Freidman. In 1970, Freidman said that the social responsibility of a business is to make money. That way, if the individuals in the company or owners of the company want to take on a socially responsible cause, they have the wherewithal to do so. But the focus of the business should be to maximize its profits while adhering to legal standards and ethical norms.
The other part leans toward the dedication of Yvon Chouinard, the founder of Patagonia Inc., a clothing company. Chouinard believes so strongly in using Patagonia to preserve the environment that the company set a goal that, by 2010, all of its clothing will be made from recycled or recyclable materials. Chouinard believes that Patagonia's environmental goals are the reason for its financial success.
In order to find inner peace between my seemingly conflicted views, I have started to take an economic approach that also satisfies my environmental cravings. My rationalization is this: It makes economic sense to conserve resources. Fuel costs are at all-time highs and there is little evidence that they will drop to where they were a few years ago.
As a result, power rates are increasing and I expect they will stay high. Landfill and disposal costs are increasing as well. The net effect of these increases is to make it more expensive to deliver IT services. Fuel, power and disposal are part of the extended IT supply chain. As a good corporate (and, incidentally, environmental) steward, I should find ways to reduce these costs.
There are two collateral benefits to my way of thinking. First, it gives me and my company the motivation to reduce complexity (which is always one of my ongoing goals). For example, by deploying virtualization and blade server technology, I can (in theory) reduce the number of servers I have and the number of new servers I need to buy.
This will reduce power consumption, which will decrease costs. With a lower total number of servers, I also do not need to dispose of as many at end of life. This combines to reduce my operating costs. Done correctly, reducing my server count should result in a simpler infrastructure. A simpler infrastructure will then improve my IT function's agility.
I get similar benefits by purchasing low-power consumption equipment. Second, I get credit for being a good member of society. To those who care about such things, I can make the claim that our IT is socially and environmentally responsible (while for others, I can make the claim that I am being economically responsible).
Using this two-headed approach, I can do the right thing with the result that I do two right things. Given that, I have made green IT a priority.
Niel Nickolaisen is CIO at Western Governors University in Salt Lake City. He is a frequent speaker, presenter and writer on IT's dual role enabling strategy and delivering operational excellence. Write to him at nnick@wgu.edu.
Dig Deeper on Small-business infrastructure and operations