SearchCIO.com Salary and Careers Special Report
Salaries and bonuses are on the rise for enterprise IT professionals. Find out why this is, and what else we uncovered in the SearchCIO.com Salary and Careers Survey.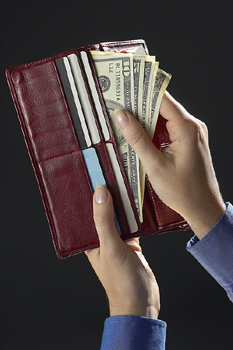 SearchCIO.com Salary Report

Salaries for IT professionals in large organizations are rising at rates higher than the national average, and bonuses are skyrocketing. Seismic changes in attitude and a demand for skilled IT professionals mean senior IT execs and the people who work for them are in an unprecedented place: the driver's seat. Other indicators, such as an increase in business expertise and job opportunity, are also making IT pros all warm and fuzzy.

Salary Report: Senior IT execs leverage skills, earn big bonuses
[Kate Evans-Correia, News Editor]
Senior IT execs are seeing the largest pay increases since 2001. Upshot: It's time to ask for a raise.

Short-tenured middle managers a headache for CIOs
[Shamus McGillicuddy, News Writer]
With 70% of senior IT workers telling us they've been with their company for less than five years, CIOs might have a culture problem on their hands.

IT execs with business experience on the rise
[Linda Tucci, Senior News Writer]
How many years have the pundits harangued IT to get in touch with the business? Lesson learned, according to respondents in our 2007 salary survey.

Related articles on SearchSMB.com:

Salary Report: Rise in IT value drives boost in pay, bonuses
[Tom Kaneshige, Senior Editor]
IT managers at midsized organizations are getting big bonuses as well as better-than-average increases in salary. Finally, it's good to be in IT.

MBA no silver bullet for SMBs yet
[Tom Kaneshige, Senior Editor]
A CIO at a midmarket company may not have to be packing an MBA to move up the ranks but the consensus is: It sure can't hurt.

Midmarket CIO climbs the ranks
[Tom Kaneshige, Senior Editor]
Like many IT professionals at SMBs, Bob Dowd has high aspirations. Many want to be the CIO. Some may even aspire to the corner office.
Dig Deeper on CIO and IT salaries