Evaluate
Weigh the pros and cons of technologies, products and projects you are considering.
The CIO role and the consumer experience
VMware Inc. CIO Mark Egan talks about his "bring your own device" challenges and how the CIO role is evolving.
In this podcast, VMware Inc. CIO Mark Egan discusses the challenges of the CIO role, from the effect of such megatrends as cloud computing, to the nitty-gritty of developing a bring-your-own-device strategy and adapting the consumer experience to the enterprise.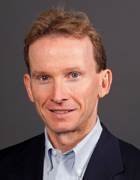 Mark Egan
SearchCIO.com: What are the challenges of the CIO role today?
Mark Egan: In my discussion with CIOs, it's cloud, social and mobile. If we drill down into that, as far as the cloud, it's how do I take advantage of these changes happening in the industry? How do I set up a private cloud in my environment so that I can move faster and be more cost-effective, and then how do I start taking advantage of public clouds, which also will offer me flexibility and economics?
Then there is social: How do I bring the social or that consumer experience I have at home into the enterprise? If you think about it, when you're at home you have Facebook, Twitter, and there's no training, they're easy to use. You go to work and you have these Soviet-era interfaces on applications, and employees find them very difficult to use. Our challenge is bringing that experience, that ease of use, that social experience, into the enterprise.
Finally there's mobile. Everything is moving to handheld devices, so we as IT professionals have to figure out how do we embrace those and get our applications on them? How do we make it very easy for our business partners [employees] to use that handheld device, or tablet, or laptop in a very seamless experience across all three of those devices?
You have a 'BYOM' approach at VMware. Can you explain that?
I was in a situation where I thought we had a fairly diverse number of devices; but if you talk to my business partners, it wasn't good enough. There would always be some new device that I wasn't offering. We're also spending a little bit more [on telco services] than the industry average, so what we came up with was a BYOM, or "bring your own mobile," device program, where employees can bring any device they want, so long as it supports Research In Motion's BlackBerry Enterprise Server, or BES, or Microsoft's ActiveSync on the back end. And then we have guidelines on how much they can spend. We have the choice by the employees, and we've achieved some savings as a result of the program. We've rolled it out in the U.S and did it in about 90 days.
Where are the savings coming from?
We were able to narrow the employees that truly needed a phone. We also looked at usage: Is this a legitimate business use? If you have a company phone, I don't think you pay as much attention to those kinds of phone bills; but I guarantee you that if it's your personal phone that you're using for business, you're going to pay a lot more attention. So, we've saved about 30% thus far. The results are preliminary, but it's about a seven-figure savings for us.
How do you see the CIO role changing?
We will become less technology-focused and more business-focused. The challenge for us as CIOs is how can we help our business accomplish two goals: How can we build better products, and how can we sell those products to our customers? For a CIO, the challenge is what are the best practices, what are your competitors doing? How can you bring those practices into the business so your business can be more successful? That is how the CIO role is shifting in the future.
Let us know what you think about the story; email Christina Torode, News Director.
Play the full podcast
Listen to this podcast to learn more from VMware CIO Mark Egan about the challenges of the CIO role today.