Evaluate
Weigh the pros and cons of technologies, products and projects you are considering.
Teachable moments, from IT consumerization to the cloud
IT manager and master teacher Steve Mallard is molding future IT leaders by familiarizing them with everything from IT consumerization to cloud.
Steve Mallard, IT manager and computer IT master teacher at the Tennessee Technology Center in Shelbyville, is a finalist for the SearchCIO-Midmarket.com 2012 IT Leadership Awards. In this podcast, he discusses IT consumerization and his tips for preparing students for careers in IT. To handle the latter challenge, he implemented a learning management system (LMS) that has brought IT education to a new level at the center. Using open source software and building servers in-house saved thousands of dollars and delivered high ROI for the project.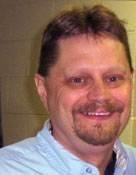 Steve Mallard
Is there a technology -- or technologies -- that are changing the way you work or how you serve students?
Mallard: I absolutely love this question, because we're asked this all the time. The biggest thing is -- with mobile computing and security -- it's changing the way everybody does business. In today's world, bring your own device [BYOD] plays a key role in education, business and industry. It's growing at an unprecedented rate. Everybody's bringing their Macs and their Apples and their Android devices.
The biggest thing is IT consumerization. It's consuming the time and the challenge of learning in all areas of IT, because the IT professionals have to adapt. Those students who bring their devices expect full access to resources and technology throughout our institution. That's happening in business. That technology keeps you moving, and it keeps you learning. Security and BYOD go hand in hand. Security on the Internet has become a challenge. Primarily, IT consumerization and security are the most challenging.
Can you give us an example of how a technology project created value for the center or for its students?
About three to four years ago, we were looking at industry as a whole, because of the economy and what was taking place. Of course, you know we had 10% unemployment rates. The IT sector went flat, or jobs actually fell and hiring wasn't really taking off. You struggled to get those jobs for your students. We had to make our students élite. We put an open source [LMS] together that now offers over 3,000 different things on the inside, from videos and PowerPoints. When we put this LMS in place, we wanted to make sure the students had 24/7, 365-day access. It had to be accessible year-round.
Play the full podcast
Listen to the full podcast on IT consumerization and the future of IT.