Share this item with your network: BACKGROUND IMAGE: iSTOCK/GETTY IMAGES
Architecting the agile enterprise

iSTOCK/GETTY IMAGES
Manage
Learn to apply best practices and optimize your operations.
Running a lean IT organization keeps CIO on budget, primed for growth
Troy Neal, SearchCIO-Midmarket's 2013 IT Leader of the Year, tells how having a lean IT organization led to IT and biz expansion on a limited budget.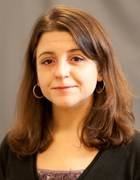 By
Troy Neal, director of information technology at YES Prep Public Schools, a charter school system in Houston, is the SearchCIO-Midmarket 2013 Midmarket IT Leader of the Year. Neal's leadership and success in rebuilding -- from nothing -- the school's unified communications systems following a devastating hurricane is impressive, yet only part of what made him this year's winner.
In this podcast interview with senior features writer Karen Goulart, Neal shares some of his insights on understanding technology issues in education and across other industries, fostering a lean IT organization, and understanding the needs of the business.
You certainly overcame a huge challenge rebuilding the unified communications system. Since then, everything must be a piece of cake. What's been your biggest IT challenge in the past six months, and how are you addressing it?
Troy Neal: Actually, our biggest challenge, especially in education over the [past] two years, has been budget cuts, especially in Texas. We've actually seen an 8.5% budget cut across the board in our organization in the last two years.
The positive side of YES Prep is we are already a lean organization, and the same for our IT as well. What we've done to address it these last couple of years is stay heavily focused on being centrally managed and then using tools that are forced multipliers, like Microsoft Lync/ Microsoft System Center-family line-of-configuration managers [and] service-risk managers, so that way we don't have technicians out on campus. We can stay lean and help meet the needs of our organization to fall within the budget.
That's been working out well for you?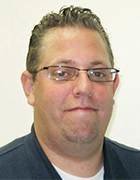 Neal: It's definitely challenging staying lean, and of course as an organization we're growing around 30% every year. We're adding approximately two schools every year as well. Trying to find that balance -- that's where the toolset comes in and allows us to have tools that integrate well with each other; [that] helps push things across the network [ and requires] less staff interaction. Teachers already have time-poverty issues, so we don't want to take away time from the academic side, so it's finding those toolsets that increase that capacity.
Things change so fast in all industries in technology, but in education, what is the major technology strategy shift that's underway?
Neal: In my opinion, most schools are shifting from the one-to-one initiatives to either BYOD [bring your own device] or BYOE: bring your own everything. Key constraints for most schools have actually been the infrastructure. Most schools, of course, are already limited by funding, so they don't have robust infrastructures. Then, when you go to deploy these types of technologies, you [have] an infrastructure that's not capable of handling that, so it's going to bring the entire environment down. I think that's where the big shift is happening in education, and a lot of schools are actually starting to value the infrastructure before the initiative. That way, you're setting up these schools, these devices and students to be successful.
As an organization, we currently don't have these initiatives in the pipeline, but we're also not going to pursue them until our academic team decides that, as an organization, we're ready for [them] in the classroom. The advantage we've had -- that we were lucky to start four-and-a-half years ago -- is we basically built our infrastructure using the idea of an infrastructure that does not say 'no' to a good idea. We built it for scalability and manageability upfront. That way, when we are ready, it's already built, and it's in place and it's a seamless transition for the staff.
Sounds like a good plan. In so many industries, the answer to this next question is going to be mobile-related: What technology do you think stands to give your particular area a competitive advantage?
Our job in IT is actually is to be their enabler and work with our staff to figure out the best way to take advantage of the existing technology, or build solutions that solve their needs.

Troy NealDirector of Information Technology, YES Prep Public Schools
NeaI: I definitely think most people are going to agree with you -- and it's mobile [for many industries]. For me, it's actually cloud technology. One, there's a cost factor, but it also helps with your mobile strategy. We're currently a [Windows] Azure customer. We were actually one of the first customers to host an application built and hosted in Azure. We're continuing to build our own custom applications and expose them through Azure, which is reducing cost. It gives you flexibility, manageability and redundancy all in one device. The key part is that lower cost lets you focus resources elsewhere.
I think mobile technology is great, and I think taking advantage of these mobile devices is a wonderful idea, but it's back to the infrastructure, and, of course, using private cloud to public cloud can help you take advantage of devices.
That really goes to my next question: How are mobile technologies changing the way you do business, or the way that business is being done in general?
Neal: For us, it's definitely changing the way we do business because teachers are very -- like I said, back to that time-poverty issue -- they're very mobile workers. The key focus for us has been providing data that teachers need when they need it and how they need it. We're basically redesigning most of our custom applications to be both device- and browser-agnostic. That way, it doesn't matter what the device is down the road, [and] it doesn't matter what the browser is down the road; they'll have access to data they need from the device they want and the browser they want. I think that's going to be a key focus for a lot of organizations going down the road.
I would agree. Not to wind up on a down note here, but I think it's an important point to discuss: What do you think poses the biggest risk to your business and how can it be addressed?
Neal: I think the biggest risk, especially in education, is having IT drive business decisions. Our job in IT is actually to be their enabler, and work with our staff to figure out the best way to take advantage of the existing technology, or build solutions that solve their needs. I think that's a big risk to any organization, but I think it's especially true in education. IT should not drive academic decisions; teachers should, or academic folks should. They're the experts. Our job it to help them facilitate that and find what best works for them, and work on the right solutions.
You think that carries over to other industries, or is that really education-specific?
Neal: I think it actually should roll into all organizations. IT should not be driving decisions, whether it's a corporate business or a school. I used to work for a staffing company, and it's back to [the question of] what tools do I need to make my job more effective or more profitable? As an IT person, I need to work with that stakeholder, that product sponsor, that executive sponsor, and figure out what do we really need? What solutions? True business case: What are we trying to solve? How are we going to measure the results? What do we expect the results to look like? That true lifecycle management, product management -- that comes to be very important in any industry.
Let us know what you think about the podcast; email Karen Goulart, senior features writer.
Dig Deeper on Small-business IT strategy