Mobile BI: The misperceptions and the missteps
From infrastructure to form factor, business intelligence expert Howard Dresner talks about the myths and very real obstacles of launching mobile BI.
After email, business intelligence is the most sought-after application for mobile devices, according to research conducted by BI authority Howard Dresner, chief research officer at Dresner Advisory Services LLC. In the first part of this podcast with SearchCIO Editorial Director Christina Torode, Dresner talks about the missteps businesses make when they take on mobile BI, and why infrastructure support should be a big part of your mobile BI plan.
What are the major obstacles to launching mobile BI?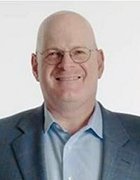 Howard Dresner: Some of the big ones are [related to] cost. Organizations think that they have to run out and buy everybody a new tablet computer, so that's one perceived obstacle, and the fact of the matter is it's just not true. You can use all of the devices that are already in place.
Another factor is the whole consumerization of IT, and I know that some organizations are still battling with this. They want to dictate what the device is, and I think that ship has sailed, right? So, if I already have an iPhone, why should I have to take on another device? There's still some folks doing that -- they walk around with multiple devices. But you have to use whatever device the user has, even if you're providing that device, until you fully have depreciated that device and are ready to buy another one. In some instances, you'll have to buy some new devices.
The security issue is another one. They are concerned about data walking away, or being stolen from the back of a taxi cab, and once again, this could be addressed through a variety of programs -- loss control programs, mobile device management technologies -- so there are ways to deal with that. Some organizations have a mandate that no apps or data can be downloaded to the device. That's an extreme way of addressing it, but that certainly is one way that it can be addressed.
Then, there certainly is infrastructure that has to be put in place to support these devices. There is a design element to it that has to be put in place. So, it's not something that happens in the course of a week or a month; it's something that takes some planning. There is some expense associated with it, but I think the benefits far outweigh the costs.
Are we at the point yet on the application side to get out of business intelligence what we need to get out of it on a mobile form factor?
Dresner: The app is one issue; the form factor is another. If you have a 7- or a 10-inch tablet, that's a whole different world than even having a 5-inch tablet, or a 4-inch screen on your phone, and that means that there are design considerations. The apps that are out there, a lot of them are pretty good. Most of the business intelligence vendors have very acceptable, if not excellent, offerings.
Organizations think that they have to run out and buy everybody a new tablet computer, so that's one perceived obstacle, and the fact of the matter is it's just not true.

Howard DresnerChief Research Officer at Dresner Advisory Services LLC
However, a lot of them are out there saying, 'You design it once, and deploy it everywhere.' I don't think so. I think what you want to do with somebody who's going to be consuming business intelligence information and applications on a mobile device is to try to understand what is it they're going to be doing, and make sure that's the information you're presenting on the phone to support that activity.
If I'm in an operational role and I'm on the road, whatever information I need is kind of immediate. I might be walking into a performance review. I might be walking into a prospect or a customer call, and so I need the information now. There is a time factor there, a low latency factor, so it has to be very responsive and I only need the information that I need. So, giving me the Dashboard, or whatever interface that I have on a desktop, is not really going to meet my needs. When I'm sitting at a desktop, however, it's a much more casual environment: I might do some exploration. I'm not sitting in front of a customer, where there's a sense of real immediacy.
Therefore, the interfaces have to be different. So, I'd have to design it for that real estate, but also for the role, or for the aspect of that role when I'm on the road and I'm about to be in front of a customer or a prospect, or perhaps somebody where I might be doing some sort of performance review. The technology definitely can handle it; the design, however, really has to be considered in light of the role and the device.
Are you finding that enterprise organizations or IT departments are having to design their own mobile BI apps?
Dresner: I don't think it's necessary, quite frankly. Just about every business intelligence product they can think of -- and there are dozens of them -- has a mobile offering, and they do support multiple platforms. I mean, initially the support for Android was relatively lackluster. Android support is very strong. Obviously iOS support is the strongest. We'll see how that changes. [And] even though a lot of vendors would not consider the BlackBerry to be strategic, there's still support for it.
More on mobile BI
Making mobile BI apps a reality
A mobile-first world includes mobile BI
Increasingly with the shift to HTML 5, you can support a lot more devices that way, including even the Firefox device, in theory, that's coming out, and a lot of vendors are moving in that direction.
So, if you already have a business intelligence product or platform in place, the first thing you ought to do if you want to do mobile BI is go talk to your existing vendor, see what they have and see if it meets your needs. There's a very good chance that it does.
Listen to part two of the podcast, where Dresner dives into the specifics of a mobile BI strategy.
About the author:
Howard Dresner is chief research officer at Dresner Advisory Services LLC, an independent advisory firm, and a well-known authority and author in the areas of business intelligence and performance management. Dresner has 32 years of IT industry experience, with 24 years in the business intelligence market. Before establishing Dresner Advisory Services, he spent 13 years at Gartner Inc., where he was a Research Fellow and lead analyst for BI.
Dig Deeper on Small-business infrastructure and operations