Evaluate
Weigh the pros and cons of technologies, products and projects you are considering.
Gartner CIO forum: The innovation process and business transformation
The 2012 Gartner CIO Leadership Forum will focus on how CIOs can drive the innovation process and how they and IT can transform the business.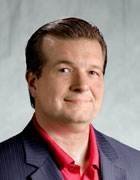 Leigh McMullen
Disruptive innovation was the theme at the 2011 Gartner CIO Leadership Forum. The theme of this year's forum will be amplifying the enterprise. To hear about this new focus and the trends driving it, listen to SearchCIO's conversation with Mark McDonald, group vice president for Gartner Executive Programs at the Stamford, Conn.-based firm. (SearchCIO will be covering the forum.)
In this related podcast, SearchCIO editorial director Scot Petersen talks with Leigh McMullen, research director in Gartner's Office of the CIO Research team, about the innovation process and the use of technology to add value to the business. Here is an excerpt from their conversation.
Are you assuming that enterprises already have some kind of innovation process in place?
Leigh McMullen: Most enterprises that we've surveyed, when they innovate they tend to innovate rather ad hoc. There are a few enterprises, I would say -- probably the top 10% or top 15% -- that have very, very good or repeatable or sustainable innovation processes. One of the topics of last year's report on masters of innovation was how these individuals are able to do breakthrough innovations over and over again, which is different from typical innovators.
Most enterprises are going to be "typical innovators," and that's fine; but what should they be innovating towards? What are the goals that enterprises want to begin to achieve? That is very quickly and very clearly becoming about enterprise effectiveness and driving enterprise agility within the markets. Even in the public sector enterprises, they've got to become more agile in the way that they engage with constituents and policymakers, and they've got to be more effective in the way that they do that.
In this discussion, are we going beyond technology to more of what can technology bring to the business, how it adds value to the business?
McMullen: Absolutely, and one thing that we've tried to do with this year's conference is to keep everything really practical. For organizations that are very leading [edge], there is still some aspirational stuff out there for them to kind of look to and set their sights on. For organizations that are just getting started in this transformation process, there are plenty of practical things they can take into account and begin doing tomorrow. So, we've really tried to keep the conference very focused on the practical, while at the same time providing some inspirational content as well.
What are some of the things that people can take away with them and implement right away to add business value?
McMullen: So, one of the things we've found to be -- and this is a call-out from last year's report in March about engaged enterprises -- [is that the enterprises that] were most transformative [said] the linchpin that enabled them to transform very, very quickly was leadership. You'll note the CIO forum this year is, of course, a leadership forum, as it is every year; but we continue to emphasize leadership as being a primary transformative force for organizations.
We've been looking at organizations in different phases of transformation that are aspiring to different goals. Leadership is the thing that keeps coming back; and it's not just personal leadership on the part of the CIO, although that's tremendously important; it's how the CIO as a personal leader begins to infiltrate and drive leadership throughout every facet of the organization and through every level of the organization.
One of our CIOs told us that even at a minimum, no matter who the person was in the organization, they could be a "leader of one," and lead themselves; and that's just a tremendously important mind-set shift. And then, when organizations undergo that shift, they have the ability to transform very, very rapidly and very agilely to tumultuous market conditions.
So, going forward, do you see and does Gartner see the CIO as sort of the hub of innovative development and innovative advancements within a company, as opposed to somebody else like the CEO or CFO?
McMullen: Well, somebody's going to be the innovative hub within an organization. CEOs tell us that they absolutely expect another wave of enterprise growth and they expect that technology is going to be the thing that powers that wave. The opportunity is for CIOs to take up the mantle of that challenge and become that hub -- or stand by as somebody else does it -- but it's going to happen one way or the other. Obviously, our desire and aspiration for CIOs is to equip them with the tools necessary to take up that challenge and be successful in it.
Play the full podcast
Listen to the full podcast to learn about the technologies to which CIOs are paying close attention.
Let us know what you think about this story; email Scot Petersen, Editorial Director.
The Gartner CIO Leadership Forum will take place March 25 to March 27 at the JW Marriot Camelback Inn in Scottsdale, Ariz. Apply at the forum registration site.
Dig Deeper on Leadership and strategic planning