Evaluate
Weigh the pros and cons of technologies, products and projects you are considering.
Cloud computing platform launches a network of new businesses
Up against a perfect storm of business challenges, CIO Paul Stamas used a cloud computing platform to redirect his company toward profitability.
In just one year, Mohawk Fine Paper Inc. went from serving 300 customers to 30,000. In this podcast, Paul Stamas, SearchCIO-Midmarket.com 2012 IT Leadership Awards finalist and Mohawk's vice president of IT, explains how he transformed Mohawk from a struggling, 80-year-old company to an agile and highly connected business built on a cloud computing platform. He is a finalist for the Cultural Innovation and Technological Advancement awards.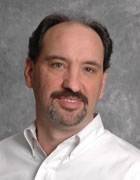 Paul Stamas
You have transformed Mohawk Fine Paper in many ways through the use of cloud services and a cloud broker. Can you tell us about how the cloud project you deployed is changing the way your business operates?
Stamas: First, a little bit of background: The paper industry is under a number of significant threats. Obviously from the Internet and digitization, environmental awareness, energy costs, global competition, in many ways it's a perfect storm working against us as manufacturers of paper.
So, our company leadership recognized that we had to transform ourselves to survive. That transformation involved generating a new generation of products and services beyond basic print -- embracing the Internet as a channel to create new opportunities.
We were tasked as a leadership team to create new and innovative products and services through partnerships with other companies, and to build a company that is agile in response to changing environmental factors and technology shifts. As a small midmarket player, we don't have the financial resources to build out what is traditionally an enterprise-class integration solution. We just didn't have the capacity.
We leveraged the cloud as an integration platform for business processes. We're working with a partner called Liaison Technologies [that has] been doing value-added network services for many decades. We've challenged it to move beyond that towards the next level of integration with business partners and being able to plug-and-play your business as your needs dictate.
Not just plugging in suppliers and customers and other third-party logistics providers, but also bringing in cloud services, being able to on-board Software as a Service [SaaS] applications and to take advantage of some of the Web services that are out there. Essentially, we've used the cloud as a platform to create these business processes and knit these business processes together to create new and innovative products.
How many applications now reside on this cloud computing platform?
We have many hundreds of customers and business partners, outsourced manufacturers, and third-party logistics companies. We have over a half-dozen SaaS applications that are integrated into this system, and we're using Web services to interoperate with a number of e-commerce websites and business partners. In total, there are probably several hundred integrations that we've put on this platform.
How has this cloud computing platform project created value for Mohawk Fine Papers?
It's all about being agile, and being responsive to change in particular, given the pressures that we were under. We've had a number of business initiatives that we've been able to accomplish because of our ability to respond. A couple examples: One of our major customers produced envelopes and they went bankrupt, so we seized that opportunity to insource the converting of envelopes [making envelopes from preprinted flat sheets of paper] -- something we hadn't done previously. We brought on a collection of partners that manufactured or converted these envelopes for us. We integrated them into our business processes and got to market very quickly. Once we understood the processes and we began to insource, now we're making 30 million envelopes a day. Being able to insource and outsource and be agile is important. That represents a significant, high-margin business for us.
At the end of last year, we shut down a manufacturing facility and we cut our manufacturing production by 50%. This represented some of our lower-margin products. To replace those, once again we leveraged a number of strategic partners to manufacture these products on our behalf -- partners in China, Japan, Korea and domestically. Being able to do that quickly, in a matter of three months, is really what this is about.
The last example is around e-commerce and selling on the Web. We had traditionally sold into distribution; and part of our business transformation is, we wanted to sell directly to end users. So, we leveraged this [cloud] integration platform to build three to four e-commerce platforms that we were able to ramp up very quickly -- within a matter of months -- and create a profitable revenue stream that we didn't have previously. It's all about agility and knitting together these different business processes to create a new business model.
You're a finalist for SearchCIO-Midmarket.com's 2012 IT Leadership Awards. How do you see the role of the CIO changing in coming years, and what do you think is influencing these changes?
That transformation or change is significant. I think it's accelerating. Historically, IT leaders have focused on managing the tool. They're focused on the infrastructure and really were a cost center in that regard. That's not good enough. That's expected today because technology is such an enabler of business processes and business strategies. The IT leader is managing the tool for business value. Our job now is to leverage the tool to enable business strategies. So, the focus shifts form managing hardware and software to engaging with the business to meet business objectives and goals. Part of that is a transition towards managing vendors, service providers and more of a project management sort of an organization.
The privilege I think IT leaders have today is that they have this 1,000-foot view of the enterprise. They are increasingly responsible for architecting the enterprise to meet the business objectives. The cloud has enabled that to some degree, in that computing itself is becoming a commodity and [the cloud] affords a lot more opportunities to look at best-of-breed systems and applications. The challenge before us now is to manage this portfolio, and that is becoming more and more decentralized and dispersed. But if we do it well and we do it effectively, we're offering our customers unique products and services because we're leveraging the competencies and capabilities of a larger network of companies and partners.
Are you managing more business projects now, as opposed to IT projects?
Yes, in fact, I think that IT projects are becoming rare. An IT project, in my mind, is doing a data center upgrade or a network infrastructure upgrade. Those are things that you outsource to people who have competencies in doing that. So, more and more we're working on -- almost exclusively in our company -- business projects that have IT elements, but they are business projects sponsored by the business and aligned to the business strategy directly.
In many ways it's a reflection of our company's culture, which is pretty exciting. We're a fourth-generation, family-owned private company. There's not a lot of hierarchy or bureaucracy, and there's a good deal of empowerment. I'm empowered by our leadership to do the right things for the business, which I then transmit down to our team, and the team all starts with good people.
It's hard to lead if you don't have highly capable, highly motivated people. So, job one for an IT leader is to surround himself or herself with good, talented, capable, motivated people. Once you have the privilege of being in that position, essentially you just empower them. I think more effective employees are the ones who have control and responsibilities. They will blossom or flourish in that environment. So, it flows from the culture to the leader, to the team; and everyone is rowing in the same direction.
Play the full podcast
Listen to the full podcast to learn how Paul Stamas used cloud technology to renew his company.
Let us know what you think about the story; email Christina Torode, News Director.
Dig Deeper on Small-business infrastructure and operations