Evaluate
Weigh the pros and cons of technologies, products and projects you are considering.
CIO's twin passions for language, tech spur industry innovations
SearchCIO-Midmarket.com IT Leadership Awards finalist Mauricio Vicente reveals how his expertise in IT and languages translated into the latest of many industry innovations.
Mauricio Vicente is one of those rare individuals whose day job perfectly reflects his lifelong passions. In love with computers since he was a small boy, he trained in foreign language translation at an elite university in his native Argentina. Today Vicente is CIO at Language Services Associates Inc. (LSA) and a SearchCIO-Midmarket.com 2012 IT Leadership Awards finalist.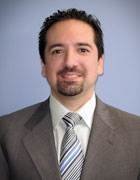 Mauricio Vicente
Vicente's business goals -- providing face-to-face and virtual translation and interpreter services -- and his technological smarts have led to many industry innovations during his 11-year tenure, propelling Horsham, Pa.-based LSA to the forefront of its field. It was among the first companies to offer real-time reporting of language and call data metrics through a secure online portal. Debuted in 2005, its Web-based Interpretrac platform continues to provide competitive advantage.
In this SearchCIO-Midmarket.com podcast, Vicente talks about his latest industry innovation -- a Video Remote Interpreting (VRI) platform. He also muses about the power of teamwork and about a passion for helping people communicate, no matter what language they speak.
For other CIOs who might be interested in video conferencing technology, I guess we should point out that this new platform didn't come easily. You spent three years researching this industry innovation.
Vicente: Yes. It was a difficult process. We have very high standards in relation to the product that we wanted to create. Our customers are used to very high-quality interpretation services from us and translation services from us, so we needed this product to be on par with all the other solutions that we have.
Most of the time we invested in exploring the solution was actually spent finding a video conferencing partner that had a product that we could use to create this solution and provide a high-quality service for our customers. We were lucky to find this partner [Cenero LLC] who solved a lot of problems. For example, the product is pretty much platform agnostic. Customers can use our product on Windows environments, Mac environments and recently on Linux environments.
IT innovation for us is actually driven by almost everybody, from agents in the call center or the video call center all the way up to the executive team.

Mauricio Vicente, CIO, Language Services Associates Inc.
It's very easy to deploy. It's a very light video client application that gets installed on the computer. And most importantly, we are able to provide full encryption of both the video and the audio streams for our customers. Most of our customers are in health care; and because of HIPAA regulations and privacy issues, you want to make sure that your video conferencing is secure. This platform allows us to do that. The biggest, last component is that there was a very strong, very well-documented application programming interface that actually allowed us to grab that video conferencing layer and allowed us to integrate with our back-end systems.
We were actually able to leverage a lot of technology that we have created over the years for other product lines. So, we were able to integrate our [VRI] product with our real-time reporting and transactional information platform that our customers use for other solutions, like our interpretation-by-telephone system. Also, we were able to create a management layer that allows our operational team to stay on top of the service levels, make sure that all the right interpreters are logged in on the queues, [and] the right customer service people logged in on the queues to service our customers.
And at the end, by having full control over all aspects of the solution, we were able to fully customize the delivery of the video interpretation session for our customers. You know, if a customer needs a pre-session script read by the interpreter at the beginning of the session, we can accomplish that. We can present relevant terminology to the video interpreter via a screenpop if it's necessary. We can even screen-pop customer-specific documents. For example, if a certain form is usually required for a certain interpretation session, we can even present that form to the interpreter so that they have all the necessary information for every session. At the end of the day, we were able to make the product that we wanted to create. It's a really unique product, and it has significantly increased customer satisfaction for us.
Not a standalone innovation, but one that actually leveraged 20 years' worth of expertise in the field. Can you talk a little bit about what drives industry innovation at LSA?
Well, we're a little bit of a special company. And I'm sure a lot of companies feel special, but I really believe we are. IT innovation for us is actually driven by almost everybody at LSA, from agents in the call center or the video call center all the way up to the executive team. Of course, at the end of the day, usually my team is executing those ideas and transforming the ideas that we get for innovation from everybody into actual products or solutions that everybody ends up using.
But since technology is actually at the core of everything that we do here at LSA, everybody really feels very engaged in the process of innovation. We feel that everybody really has a thirst for staying on top of the latest technological advancements, and everybody's monitoring our industry on an everyday basis and coming up with ideas on how to use those technological advancements. What I see is that this actually creates a really nice flow of suggestions that come into my team, and that really helps me and my developers and my system administrators to execute those ideas to improve our processes and create product offerings that are ahead of our competition.
We're really proud to offer some of the solutions that are the most innovative in the translation and localization and interpretation industry. Some of the things that we have done over the years include post-edited machine translation, telephonic interpretation with real-time reporting of transactional data. We have a smartphone application that allows you to connect to a real human interpreter from your smartphone -- not just using Google Translate and speech recognition to translate whatever you're saying -- rather, in 30 seconds you get an interpreter that will actually help you communicate with the other party. And of course you know our latest product, our on-demand [VRI] platform.
So, just to give you an example of how we deal with [industry] innovation: Back in 2005 we created our real-time reporting portal for our interpretation-by-telephone product. Back then in 2005 we were the first company in the language industry to provide real-time reporting. And over the years, what happened was that solution really permeated to other product lines, and now customers can actually access real-time reporting and other online management tools regardless of whether they're working with our interpretation-by-telephone product or our translation and vocalization product, or our face-to-face interpretation services or even the [VRI] services. So, as people see the innovation being executed and deployed and being a reality on a certain product or process -- that triggers ideas across the board in the organization that comes all the way to my team so that we can execute them. And it just creates a fantastic flow of energy for innovation for us.
Talk a little bit about your leadership style. I noticed from your résumé that you have a degree in English-Spanish translation, so you come to this job with a great deal of expertise not only in IT but also in the actual business. Has that helped you with your industry innovations at LSA?
You know, I'm really lucky that I'm actually able to work doing what I like the most in life. Ever since I was a kid I was involved with technology. I started working with computers when I was around eight, developing small programs and, you know, doing a lot of stuff with computers. English was my other passion. I come from Argentina, a very multicultural country, and I was born in a city that was also very multicultural. Eventually I ended up becoming a translator and then working for the language industry, for LSA. And so, I really am very passionate about both things -- linguistics and translation and technology, because that's what I've been in love with for my whole life.
So, I try to always be on top of technology advancements. I really try to be ahead of the curve and look at what I need to do to be ahead of the curve three to five years from today. Things are moving really fast, and I need to be ahead of the competition and make sure that I can test all sorts of new things and see how I can apply those technological innovations towards providing a good solution for our customers.
And I try to formulate a vision of that roadmap, and I try to share that vision with all the layers of the organization -- not just with the executive team, but with my team and other managers and even all the way to agents in the different call centers. And when we execute our projects, I think, most importantly, I actually try to give my team direction about what we need to do. But above all, I give them creative freedom. I work with a very talented group of individuals who surprise me every day with their own feedback and how they execute the ideas that are brought to us by the different layers of the organization.
And I'm happy to say that I've been able to inspire and encourage the people that collaborate on my projects to realize that the outcome of the work that we do extends well beyond the product itself, but rather we at the end are creating solutions that impact people's lives all over the world by helping them communicate regardless of the language they speak. So, I've been able to share that with everybody, and I think that that's been very powerful for me.
Play the full podcast
Listen to the full podcast to learn about SearchCIO-Midmarket.com 2012 IT Leadership Awards finalist Mauricio Vicente.
Let us know what you think about the story; email Linda Tucci, Senior News Writer.