Evaluate
Weigh the pros and cons of technologies, products and projects you are considering.
Gartner CIO Leadership Forum to focus on IT's new role in the business
CIO leadership in 2012 will be "amplifying the enterprise" through the use of cloud computing, mobile technology and social media.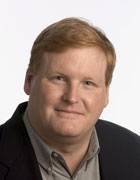 Mark McDonald
Such technologies as cloud computing, mobility and social media have rapidly changed how IT is delivered to the business -- an overhaul the folks at Gartner Inc. labeled disruptive innovation at the 2011 Gartner CIO Leadership Forum.
What will CIO leadership look like in 2012? According to the Stamford, Conn.-based firm, it will be concerned with "amplifying the enterprise": The challenge for CIOs will be less about delivering IT to the enterprise than about augmenting the business through new technologies.
SearchCIO.com Editorial Director Scot Petersen asked Mark McDonald, group vice president for Gartner Executive Programs, to explain. Here is an excerpt of their conversation. And listen to a sister podcast by Gartner analyst Leigh McMullen on the CIO's role in innovation and adding value to the business.
This is Scot Petersen, editorial director of the CIO/IT Strategy Media group at TechTarget Inc. I'm here today with Mark McDonald, group vice president for Gartner Executive Programs and conference chair of this year's CIO Leadership Forum, which is going to be held March 25 to March 27 in Scottsdale, Ariz.
Petersen: Welcome, Mark.
McDonald: Hi, it's great to be here. Thank you very much for having me.
Mark, last year you talked about disruptive innovation, and this year you're talking about "amplifying the enterprise." Could you explain what that means?
If you think about what an amplifier does, it takes a signal, a relatively clear but somewhat underpowered signal. It adds energy to it to be able to have it broadcast better [and] manages it through understanding what the feedback is. Then it removes any kind of distortion to make that signal as true, direct and powerful as it always was, but so much more powerful through the facility of the amplifier -- in this case, through the facility of the combination of mobility, cloud, analytics and social media.
Could you break down those a little bit? What does each technology area bring to the table?
So, if you think about an amplifier having three major components. The first component is the actual signal, which is how do I add energy to my strategy, to my intent, my products and services, and be able to broadcast and send it out as a stronger signal to customers and marketplaces? Here we see two technologies playing a really particular role in terms of strengthening and amplifying the external signal.
Those two technologies are mobility,which is an area of significant investment or planned investment in 2012, and cloud. Cloud obviously gives you a scalable infrastructure and the ability to engage things in a much broader way. So, in that environment we see CIOs using cloud and using mobility as means as amplifying their signal externally.
Now, just because I've turned up the volume and made things louder in the marketplace doesn't necessarily mean I've made them any better. So that's where the second part of an amplifier comes into play, which is the feedback mechanism. And here again, two technologies play critical roles: analytics and social media.
The combination of analytics and social media enables you to engage and understand what's actually going on with customers, markets, suppliers, employees, and to be able to tailor your response to be in tune and to adjust your messages and adjust your service level and so forth out into that marketplace. When you combine the signal that you're trying to send and the feedback that you're using to manage that signal, I really get a new definition of what the customer experience is all about. And it's really that interplay between my organization, the signal, the customers and markets we're working with, and the feedback they provide -- that cycle that really drives the nature of the customer experience.
But that's not just the only thing an amplifier does. The third component we looked at, which is very important for CIOs going forward, is the notion of distortion. Now, if you think about an amplifier or a microphone, you put a microphone next to an amplifier and you get that horrible screeching noise, which is really distortion. So it's the things that exist internally in an enterprise: the cost, complexity, duplication -- the things making it hard to work and collaborate with each other, etc.
A lot of CIOs are going to spend most of their time concentrating on eliminating distortion, and that's a big change from prior years. If you think about it, from 2007 or so to 2008, a lot of people spent time on reducing the cost of distortion. They did outsourcing, they did managed services, they renegotiated contracts, etc. They made distortion more affordable, but they did not necessarily eliminate it.
And what we see going forward is after years of reducing the cost of distortion, it's now time to actually eliminate the sources of distortion. We're seeing that play out in initiatives, for example, such as standardization, consolidation of applications, the elimination of duplicate operations and processes in the enterprise. So, it's really that combination of the power of the signal, the fidelity of the feedback, and the elimination of distortion that we think combined really says, "How do you use technology to be an amplifier to the enterprise?"
Play the full podcast
Listen to the entire podcast to learn how traditional IT organizations are meeting the challenge of augmenting the business through new technologies and for more details about the Gartner CIO Leadership Forum in March.
Let us know what you think about this story; email Scot Petersen, Editorial Director.