Evaluate
Weigh the pros and cons of technologies, products and projects you are considering.
Create a better strategy for innovation, move away from a 70/30 model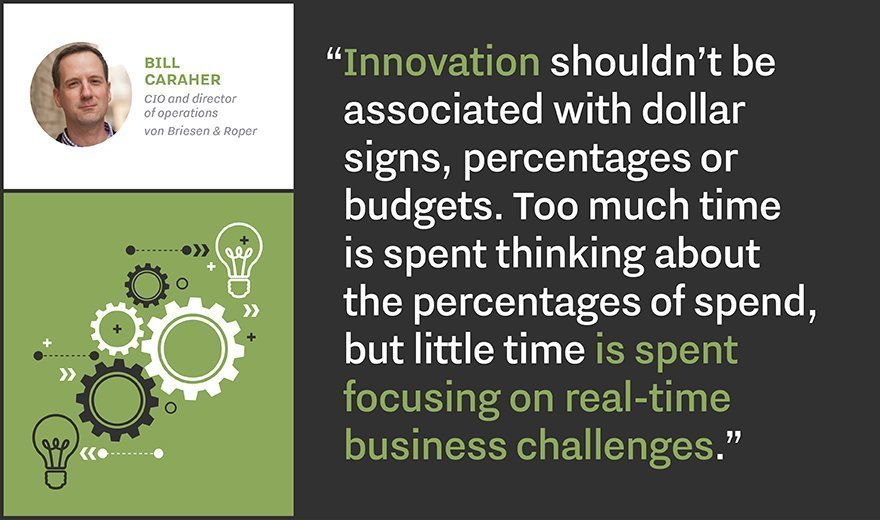 Visual Editor:
Megan Cassello
Bill Caraher is the CIO and director of operations at the von Briesen & Roper law firm in Wisconsin. Caraher won the Milwaukee Business Journal's 2016 CIO of the Year title in June. His secret to increasing IT innovation? Organizations should stop focusing on measuring innovation in dollars and cents or percentages and concentrate on solving real-time business challenges.
"Innovation shouldn't be associated with dollar signs, percentages or budgets. Too much time is spent thinking about the percentages of spend, but little time is spent focusing on real-time business challenges. Ask, 'How is IT helping the business? What barriers can IT remove?' Find solutions to challenges that matter to the business; is it a process challenge, a technology barrier, a client-facing concern or a new tool that could help with efficiency? Once you have a few 'wins' with this innovation strategy, the CEO doesn't focus on 70/30 budget percentages, they ask what's next in the pipeline."
View All Photo Stories