Evaluate
Weigh the pros and cons of technologies, products and projects you are considering.
Create a better strategy for innovation, move away from a 70/30 model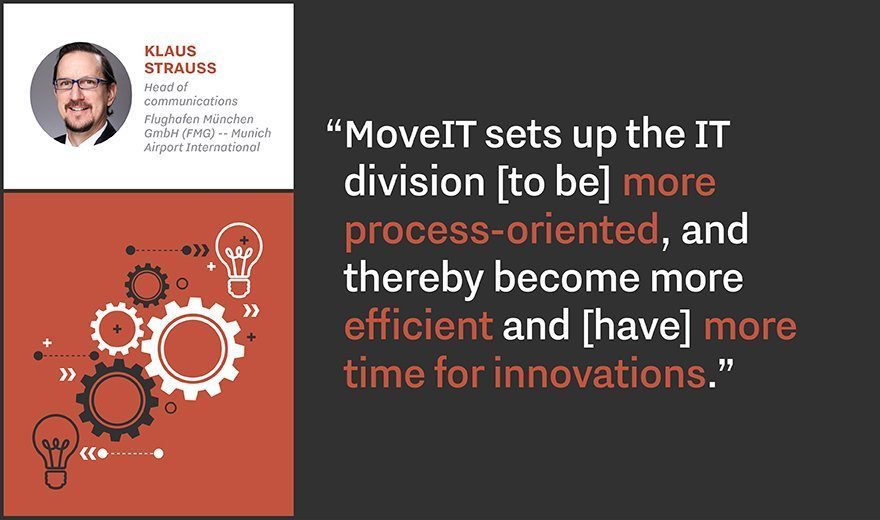 Visual Editor:
Megan Cassello
Klaus Strauss is head of communications for Flughafen München GmbH (FMG), the group that manages the infrastructure of Munich Airport International, from IT to business administration to information desks. For Strauss and the IT division, supporting this sprawling infrastructure is no small feat: The airport serves about 41 million passengers a year, and transfers make up more than a third of its flights.
Strauss and his team recently set their sights on two initiatives. The team, using an enterprise mobility management platform from MobileIron, has made it easier and safer for the airport's 8,000 workers to get work done on their mobile devices, including emailing, accessing SAP applications and business intelligence reports. Second, Strauss and the IT division launched MoveIT, a major reorganization aimed at helping IT keep up with business needs and drive innovation.
"The IT world has changed a lot in recent years and is moving faster and faster, so we needed to adjust the alignment of the IT division [with the business]," he said. "MoveIT follows the approach to set up the IT division [to be] more process-oriented, and thereby become more efficient and [have] more time for innovations."
View All Photo Stories