Manage
Learn to apply best practices and optimize your operations.
Top CIOs reveal their biggest information technology issues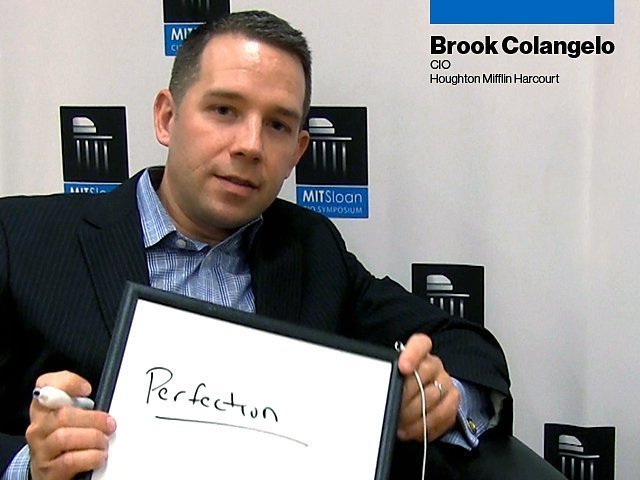 The chief hurdle for Brook Colangelo and the Houghton Mifflin Harcourt (HMH) Technology Group isn't something easy to pin down -- it's a mentality. "Our biggest challenge over the last year is this idea and mindset, both to our internal and external customers -- and really this pressure on the team -- about perfection," the CIO and senior vice president said.
Specifically, Colangelo and his team struggle to convince the rest of the business and its customers to understand that perfection shouldn't be the goal in an organization trumpeting an agile mindset. "It's trying to change that mindset to really be an iterative conversation. It can't be perfect when you want to get it out there because, at the same time, you also have speed to market and these other challenges that overwhelm folks."
The first step in overcoming perfectionism, Colangelo said, is communication. "[It's] really getting to folks, and getting people to understand that perfection is not what we're shooting for anymore." At HMH, where Colangelo and his team deal with ever-growing digital content and data that need to be delivered to customers in a nimble fashion, changing this perfectionist attitude is key. "We're shooting for iteration, and always being in that data mindset, so that you're always going to change and grow," he said.
Like this? See more slideshows from SearchCIO, and follow @SearchCIO on Twitter. Then, check out SearchCIO's coverage of the 2015 MIT Sloan CIO Symposium to learn how CIOs are approaching digital disruption.
Associate editor Fran Sales and managing editor Rachel Lebeaux contributed to this slideshow.
View All Photo Stories