Manage
Learn to apply best practices and optimize your operations.
Top CIOs reveal their biggest information technology issues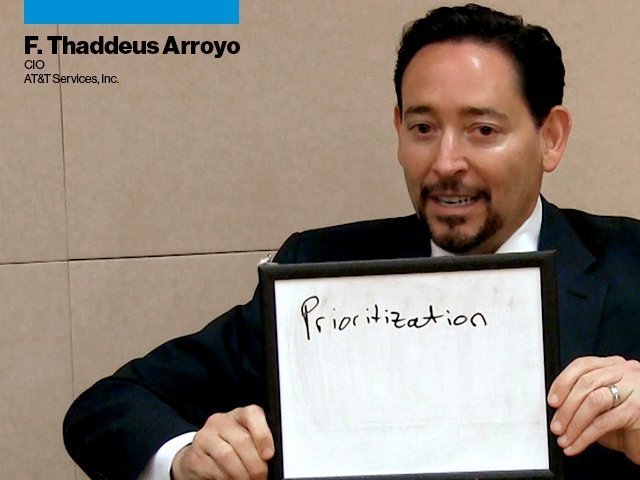 Things are looking sunny for F. Thaddeus Arroyo -- the AT&T CIO (and winner of MIT Sloan's CIO Leadership Award) says his company's investments in IT have continued to grow year after year. So what exactly is his biggest IT challenge, if not a lack of investment, resources or scaling? As Arroyo is a CIO who not only heads company IT, but also manages internal and external customers' data storage and AT&T's digital properties, his answer might not come as a surprise: IT prioritization.
"The important part is where we're going to put, from a prioritization perspective, leadership attention, so that we drive transformational actions," Arroyo said.
Two particular areas on Arroyo's radar? Digitization and customer experience. "As we increase what we invest in digital technologies to change our products in the marketplace, or change the way we engage our customers, we need to make sure we ask the important question: 'If we were starting from scratch, how would we do this? What is that experience?' And looking at it through that lens, and not simply undertaking the investment to linearly improve the process."
On top of a start-from-scratch approach, Arroyo also relies on what he calls "the art of the possible" to drive his IT prioritization. "I take time to interact with the world through applications, and I look at those experiences that wow me … to drive the freshness in the approach with which we look at everything that we build and ideate."
But the most important thing? "Not letting what I perceive as possible limit what my organization sees as possible."
View All Photo Stories