Manage
Learn to apply best practices and optimize your operations.
Top CIOs reveal their biggest information technology issues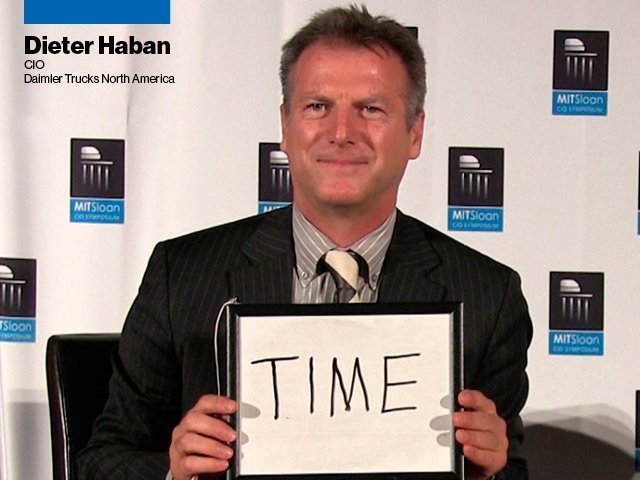 For Dieter Haban, CIO at Daimler Trucks North America, time is the most formidable IT foe. Keeping pace with how quickly innovative and promising technologies crop up is easier said than done.
"There are so many interesting technologies out there, and there's so little time to implement them fast enough," Haban bemoaned. Before he can choose a technology that might work for his company, a new product appears on the horizon. "Once you see something [you like], there's always something else popping up," he said.
But Haban can't implement new and promising technology willy-nilly. The CIO doesn't just deal with IT strategy for the connected-truck manufacturer's network in North America; he also strives to improve IT processes. Add to that list the importance of making all the parts work together to create an outstanding experience for Daimler's customers. "You need time, and then you also need time to implement [these technologies]," he said.
When juggling all of these moving parts, what exactly does Haban seek in a solution? "I'm looking for technologies and ways to implement great things fast -- so they shouldn't take too long."
View All Photo Stories