Manage
Learn to apply best practices and optimize your operations.
Top CIOs reveal their biggest information technology issues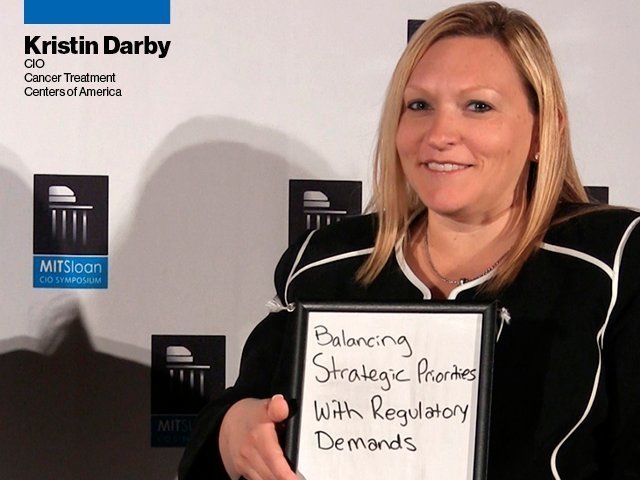 Social media, mobility, big data analytics and cloud computing (SMAC) are revolutionizing patient-centered connected healthcare, moving interactions from the traditional clinical setting to a virtual one. While embracing mobile seems like the logical next step for healthcare organizations, that's easier said than done.
"The main struggle for me and my team has been around balancing strategic priorities with all of the regulatory demands of healthcare providers, and I think that really lends itself to availability of qualified resources, capital -- just time to execute and complete," explained Kristin Darby, CIO at Cancer Treatment Centers of America and a panelist at the 11th annual MIT Sloan CIO Symposium.
Recent revisions of ICD-10, a medical classification system, have "taken a dramatic amount of resources away from enabling us to be nimble and be able to react to the needs of our patients and to the needs of our growing and evolving organization in a way that allows us to really have an effective balance," Darby said.
View All Photo Stories