Manage
Learn to apply best practices and optimize your operations.
Top CIOs reveal their biggest information technology issues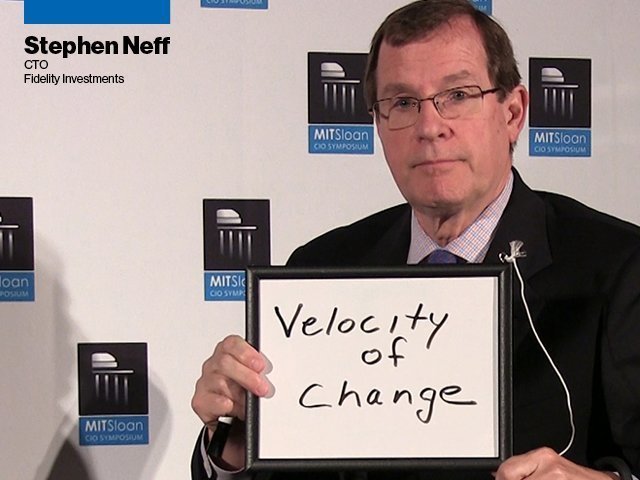 When SearchCIO asked Stephen Neff, CTO at Fidelity Investments, what obstacles hinder IT processes and innovation at his organization, he promptly answered, "velocity of change."
This issue isn't specific to Fidelity. The rapid rate of technology change significantly affects ongoing as well as pending strategic IT ventures across a wide range of organizations and industries. "Not only is there so much change in our world right now between what used to be called 'emerging technologies' (i.e., mobile, plus social and collaboration-type tools, 'big data,' analytics, cloud), but they are all hitting at the same time," Neff said. "The pace has actually increased, and they're all additive in the nature of our business."
At the 11th annual MIT Sloan CIO Symposium, Neff discussed the pace of change in IT during a panel titled "Working with the CEO and the Board." Panelists Mark Holst-Knudsen, president at ThomasNet; Narinder Singh, president at TopCoder; and Peter Weill, chairman of the MIT Center for Information Systems Research (CISR), joined Neff to discuss who on the business or IT side is responsible for creating the digital roadmap.
View All Photo Stories